Naval Group Launches French Navy's first FDI
The French minister of the Armed Forces Sébastien Lecornu, and his Greek counterpart, Nikolaos Panagiotopoulos attended the ceremony.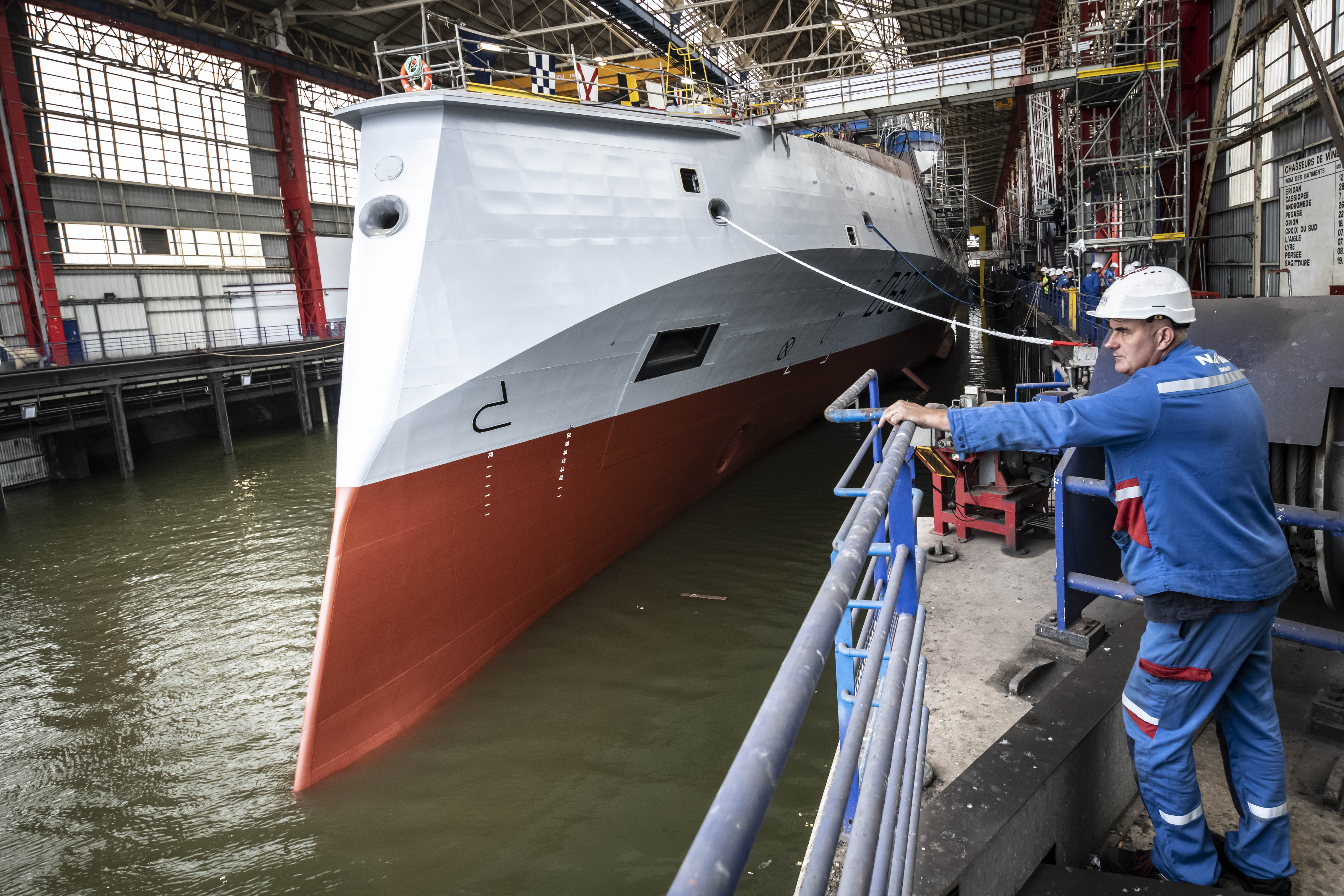 The ship will begin her first sea trials in 2023, and she will be delivered in 2024. The remaining four ships of the series will be delivered by 2030. The Naval Group will construct three FDI frigates for the Hellenic Navy, with a fourth currently planned as an option. The FDI is a high-sea vessel. It is designed as a multipurpose and resilient ship.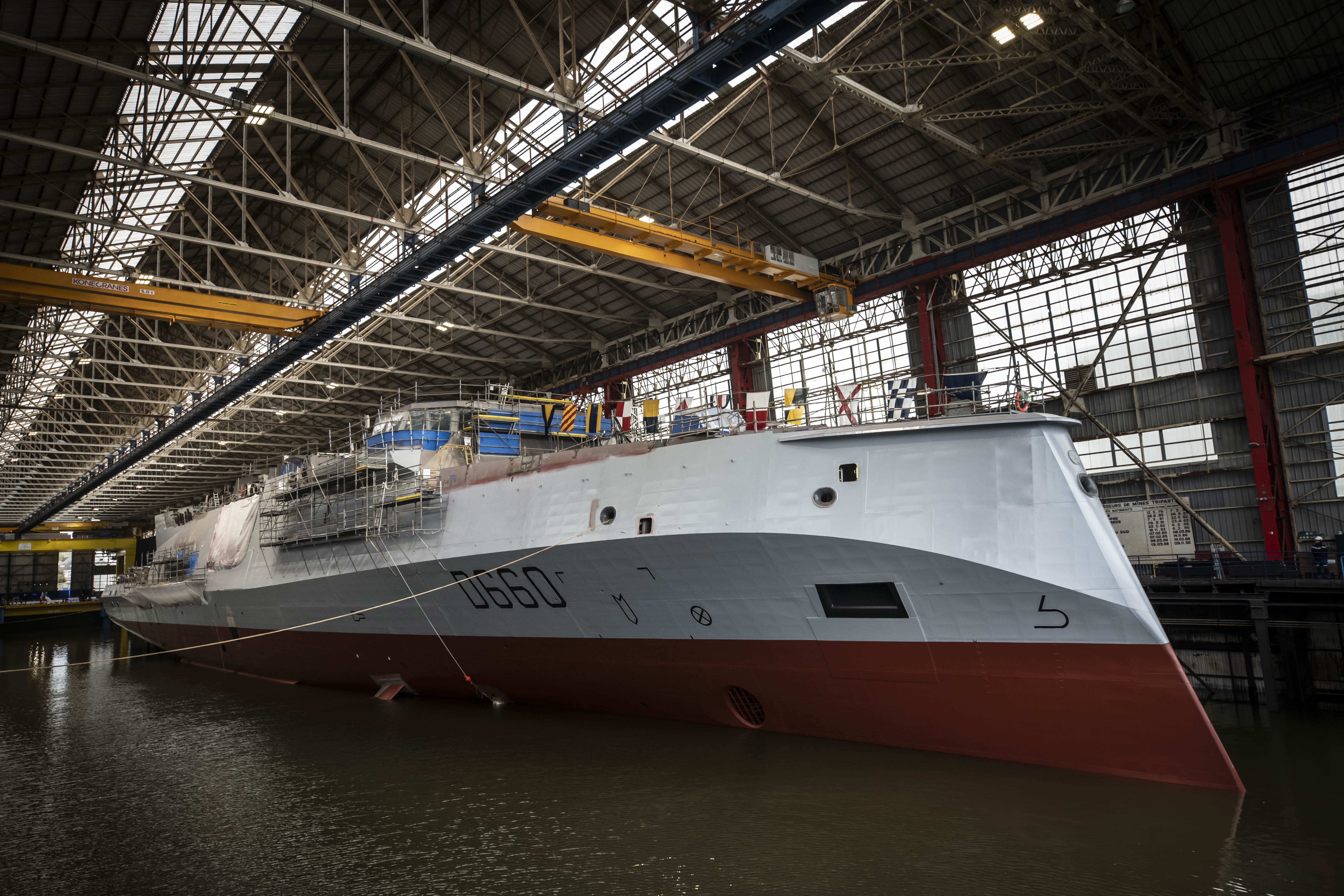 She offers anti-surface, anti-air, and antisubmarine warfare capabilities and a capacity for special forces projection. Naval Group underlines that the FDI is 100 per cent digital and cyber-secure multi-role combat frigate. The FDI will be the first French frigate built to be protected against cyber threats, with two data centres virtually accommodating a great part of the ship's applications. The frigate is equipped with Exocet MM40 B3C anti-surface missiles, Aster anti-air missiles, MU90 antisubmarine torpedoes and artillery. The FDI can simultaneously embark on a 10 tons class helicopter or the future Joint Light Helicopter and an unmanned aerial vehicle up to 700kg.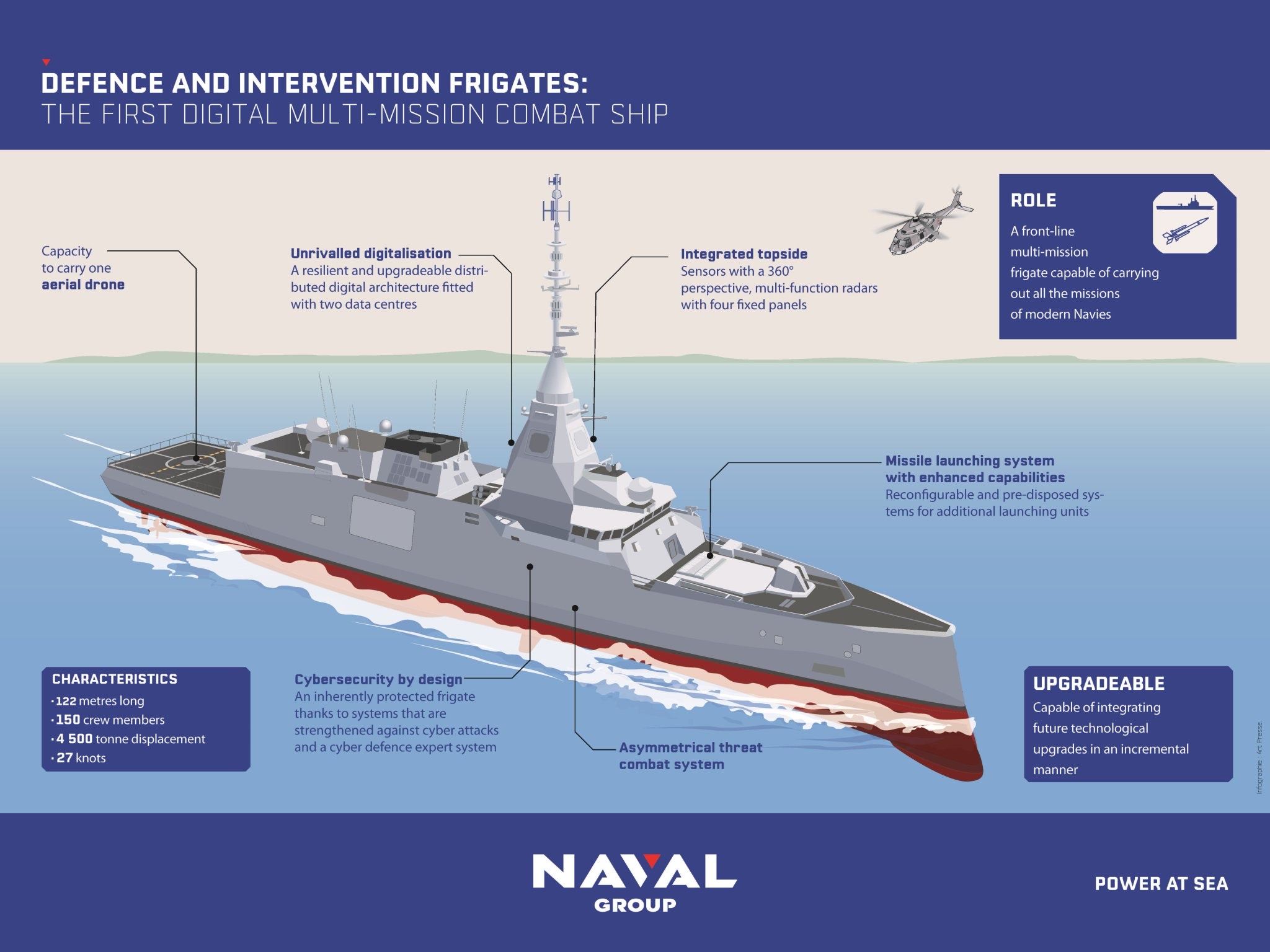 Technical specifications:
| | |
| --- | --- |
| Displacement | 4,500 tons class |
| Length | 122 meters |
| Beam | 18 meters |
| Max. speed | 27 knots |
| Endurance | 45 days |
| Accommodation | 125-persons crew + 28 passengers |