MKEK introduced a part of its New Works
The E-ZMA is known by name as President Recep Tayyip Erdoğan visited MKEK at the end of April and announced that E-ZMA would be included in the TAF inventory.
The vehicle emerged by integrating an electrically powered engine into the M-113 vehicle in the inventory. This hybrid vehicle, which runs on both fuel and electricity, has a range of approximately 700 km. The personnel can command the vehicle from a distance of 5 km. There is passive protection capacity in the exhibited version of the vehicle, such as the smoke grenade launcher. However, a 25 mm gun can be integrated into the turret. This version will be shown at the IDEF'21 fair in August. Within the scope of the E-ZMA project, 50 motors will be produced per month.
E-ZMA was first seen on October 2, 2020, while Minister of Defence Hulusi Akar conducted inspections at the 2nd Main Maintenance Factory Directorate.
MKEK also showed the MMT machine gun, MOT919 submachine gun, TLS571 semi-automatic rifle and MPT76MH and PMT76/57.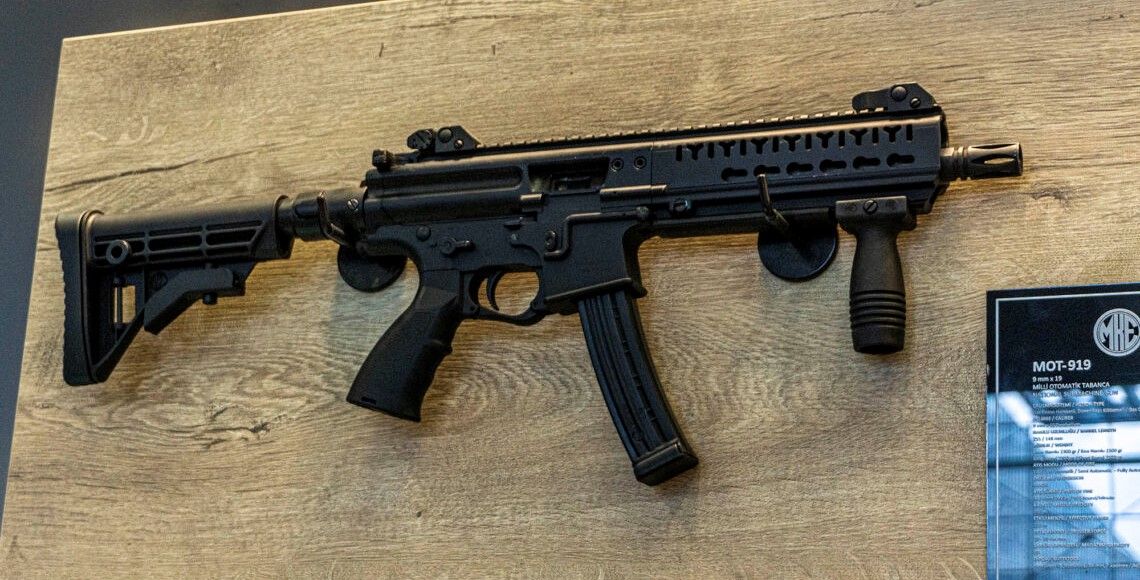 MOT919 is a submachine gun that works with a gas piston system. The gun may fire 900 rounds per minute. The weapon, which weighs 2300 gr, is aimed to replace the MP5s in the EGM and TAF inventory. The qualification tests of the weapon continue.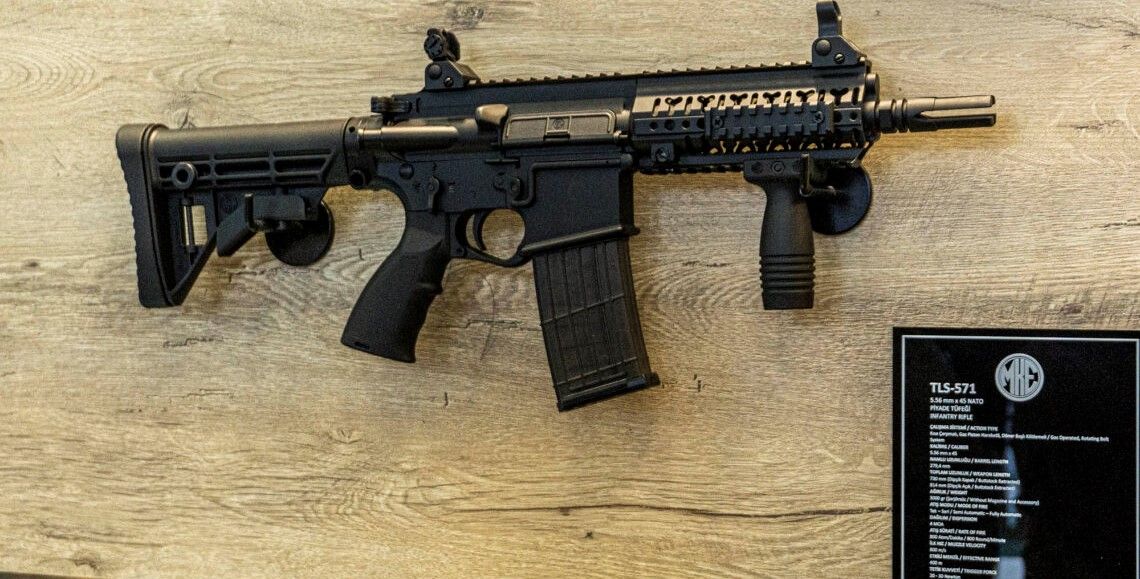 TLS571 is a personnel weapon that works with a short-stroke gas piston system. It comes from the same family as the MPT-55 but has a 178mm barrel. It fires 750 rounds per minute. The weight of the gun is 2750 grams. It has an effective range of 200 meters. Qualification tests continue.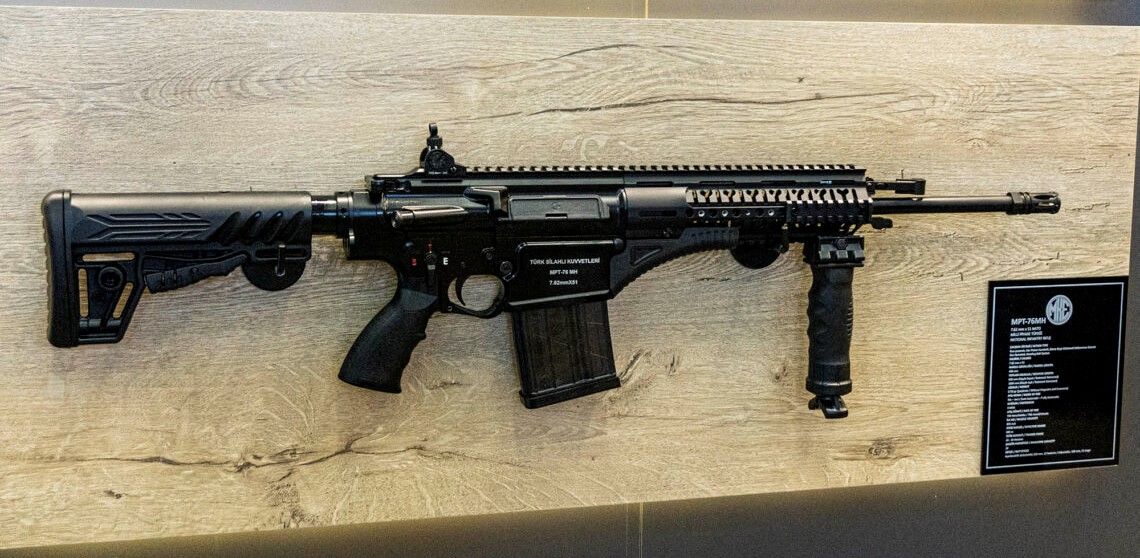 The MPT-76MH is the 500-gram lighter version of the MPT-76. The barrel and body material have been thinned. Thanks to the thinning of the barrel, it will be easier for personnel to perform patrol duties. On the other hand, a thinner barrel will heat up much more quickly. Therefore, this weapon is suitable for border security and security personnel rather than land forces.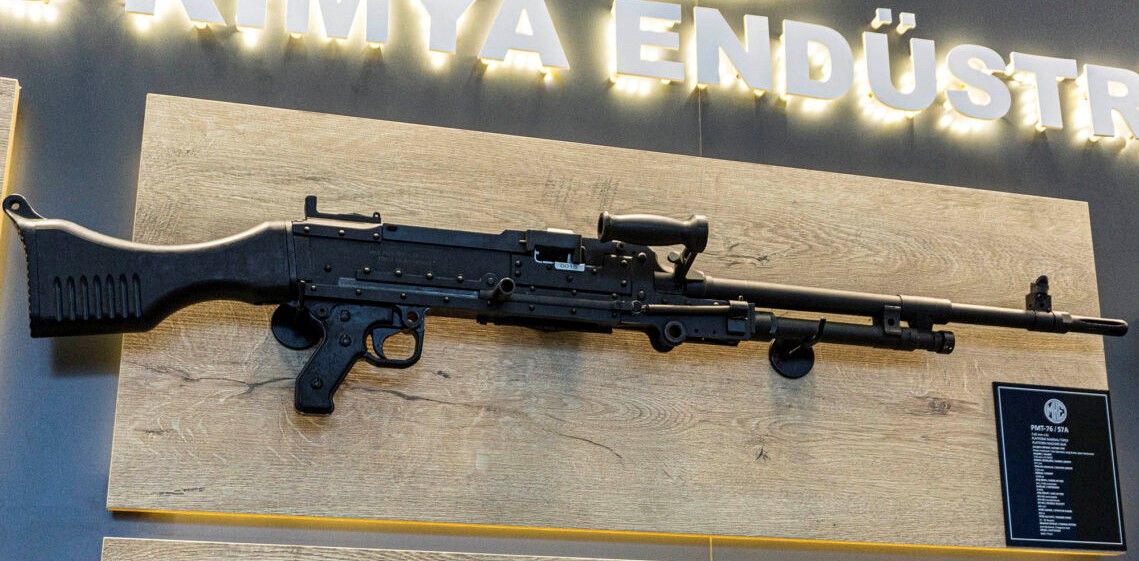 The PMT76/57 is the 7.62 machine gun developed for the platform. It is the clone of FN Mag. There are two versions—one for platforms and the other for coaxial machine gun for close combat of tanks and armoured vehicles. PMT-76/57 has started to enter the Land Forces inventory.