Milipol Qatar Begins in 11 Days
Milipol Qatar 2021 will host a series of seminars that include dialogues, case studies, and discussions focused on the homeland security and civil defence industries' future and the path to a safer world. Within the expo scope, there will be events on civil defence and security management accompanied by opinion leaders who will convey cybersecurity and cyber threats.
The show, one of the first in the region this year to focus on homeland security and civil defence, is being held under the patronage of the Emir of Qatar, Sheikh Tamim Bin Hamad Al-Thani and under the authority of Qatar's Prime Minister and Minister of Interior, Sheikh Khalid bin Khalifa bin Abdulaziz Al Thani. It will feature five national pavilions representing Brazil, France, Germany, the UK and the USA.
"The value of the Middle East homeland security market has been predicted by Frost and Sullivan to grow to US $19.7bn by 2022," explained Préfet Yann Jounot CEO of Civipol and President of Milipol events. "This has fuelled great interest in the event and expanded its exhibitor outreach across the entire homeland security and civil defence spectrum including the growth areas of data, perimeter and private security as well as systems integration."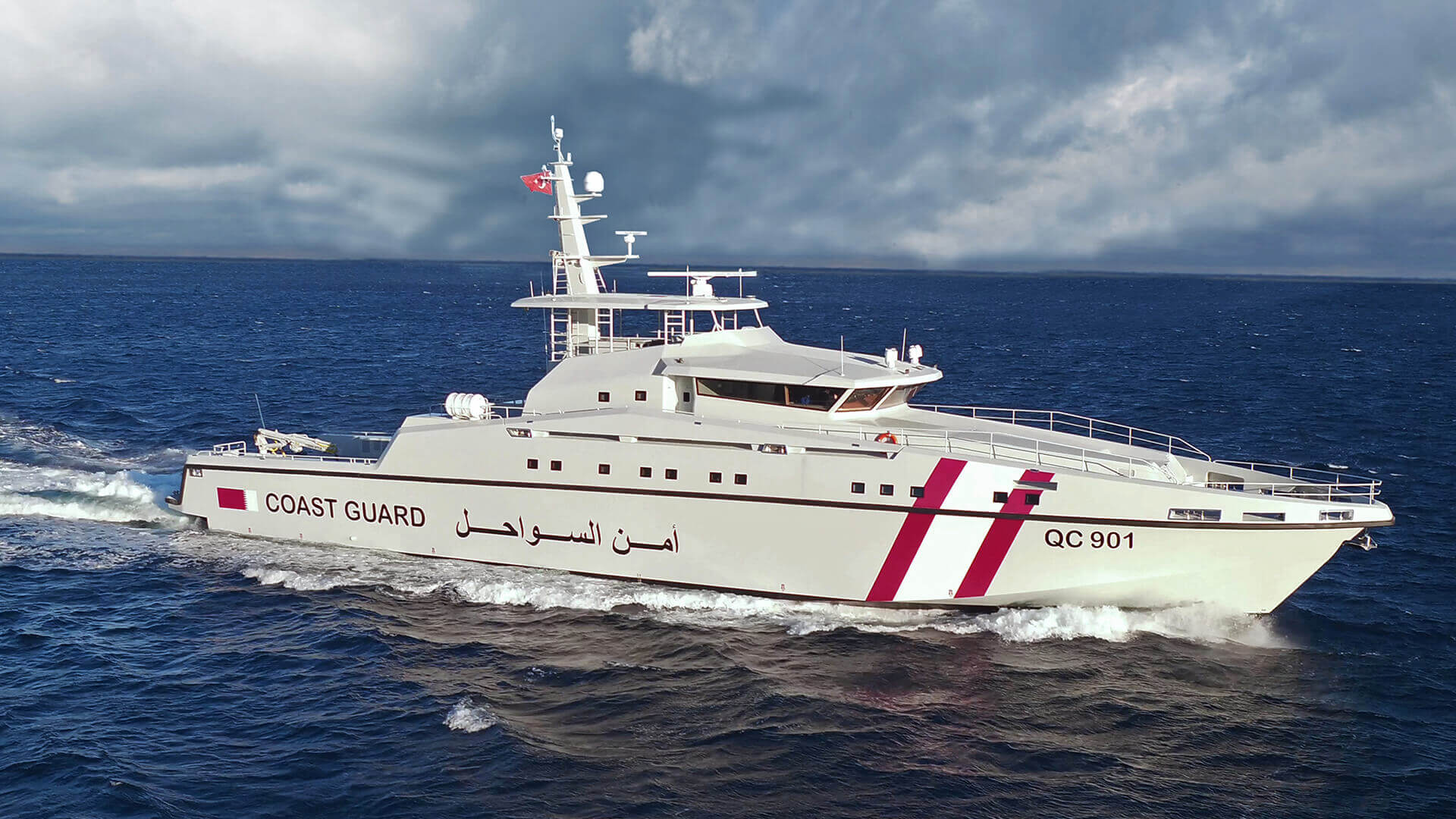 From the exhibition catalogue:
Ares Shipyard https://ares.global/
At the heart of ARES Shipyard's philosophy are its desire to produce best-in-class designs exceeding the end users' expectations by investing in the latest technology and promising staff. This philosophy has resulted with more than a hundred vessels of variety sizes designed, built and successfully delivered. ARES Shipyard has built up in over a decade to become the largest composite and aluminum boat builder of Europe, largest ship exporter and fastest growing company of Turkey and best patrol boat builder of the world. ARES has five production facilities with a total enclosed area of 40.000 m² in Antalya Free Zone, capable of building steel, aluminum and advanced composite vessels up to 90m in length, with its harbor launch, metal, composite and carpenter workshops, paint ovens, training classrooms and modern office areas. While it stands ready and able to develop new vessels along with its key partners, the shipyard classifies its offerings into the categories of patrol boats, naval craft, utility and support vessels, passenger craft, pleasure craft and autonomous & unmanned vessels.
https://www.linkedin.com/company/aresshipyard/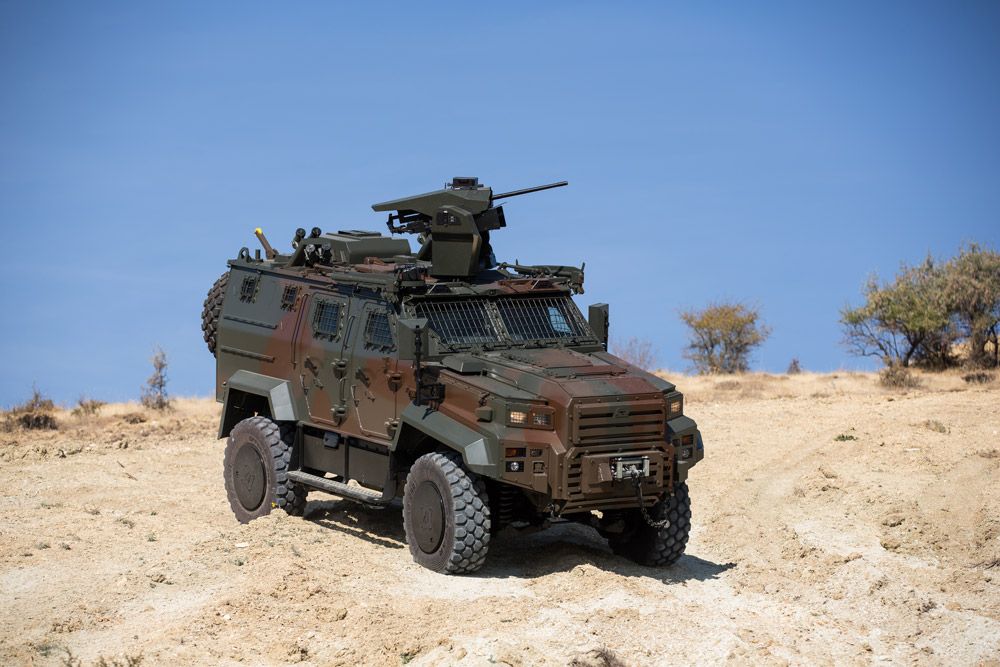 Nurol Makinahttps://www.nurolmakina.com.tr/
Founded in 1976, Nurol Makina has been involved in the defense sector since 1992, and is currently engaged in the production of 4x4 tactical wheeled armored vehicles at its modern facilities in Ankara/Turkey.
Nurol Makina has a high production capacity, based on state-of-the-art technological infrastructure that includes 5-axis laser cutters used for the processing of steel armor, 7-axis robotic welding machines, hydraulic eccentric presses, and heat treatment and painting units. Nurol Makina has always distinguished itself from other companies through its unique designs in the land platforms segment, and has a test area that enables it to carry out performance tests such as; trench crossing and obstacle climbing, side and steep slope climbing, crossing rough terrain and deep fording. Nurol Makina produces Ejder YALÇIN 4x4, NMS 4x4, Ilgaz 4x4, Ejder TOMA 4x4 and Ejder Kunter 4x4 mainly for the Turkish Armed Forces and the Turkish National Police, as well as for organizations abroad.
Nurol Makina is aware of the fact that its strength lies in its huge family of employees, and its ability to blend their innovative efforts in the defense sector while adhering to its corporate values and more than 40 years of engineering experience. Nurol Makina continues to secure its position as a sectoral leader in Turkey, combining design and technology, and adhering to the principles of national development, social benefit and environmental protection.
https://www.linkedin.com/company/nurol-machinery-and-industry-co--inc-
Desan Shipyard https://www.desan-shipyard.com/home
https://www.linkedin.com/company/desanshipyard/
Canovate Ballistic http://canovateballistic.com/