Mildef presents HMAV Rentaka at DSA
The vehicle is officially announced at the show during the visit of King The Yang di-Pertuan Agong Al-Sultan Abdullah Ri'ayatuddin Al-Mustafa Billah Shah. The vehicle was unveiled in February 2021 after its first round of testing at various training grounds throughout Malaysia. The HMAV is intended for both the local and international markets.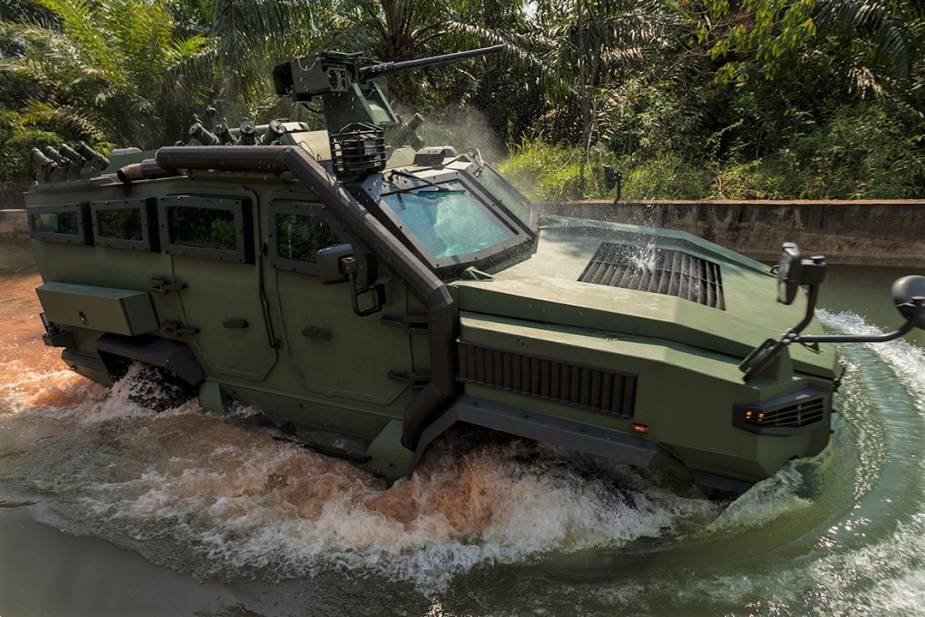 The V-hull mine-resistant infantry mobility vehicle can withstand munitions such as 7.62 mm armour-piercing rounds and mines. It is built according to the NATO Stanag 4569 Level 2 military standard. Weighing 13.2 tonnes, the HMAV is powered by a 7,200cc Caterpillar Diesel engine producing 330 hp, which gives the vehicle a power to weight ratio of 24hp/tonne. During testing, the vehicle reached 110 km/h.