Meteksan Delivered the "HUET" Simulator to the Turkish Navy
The new HUET Facility will provide escape and rescue training from a helicopter or plane crashes into the water. Teams will be trained for search and rescue operations with rescue helicopter simulation. They will be trained to land on the water with a parachute. The training will include abandoning the ship and boarding.
Training in rescue from a helicopter or plane that crashed into the sea is considered one of the most critical and specialised skills for military personnel. Similar training is also required for civilian personnel working on offshore oil platforms.The HUET comprises crane(s), platforms, and ancillary systems. The simulation requires a building with a pool inside, a technical room, and administrative and social spaces as complementary components.The pool has a wave generation and sprinkler system with adjustable intensity to reflect the environmental effects during the training, lighting that simulates day/night conditions, a sound system, and fans to simulate wind and helicopter blade effects.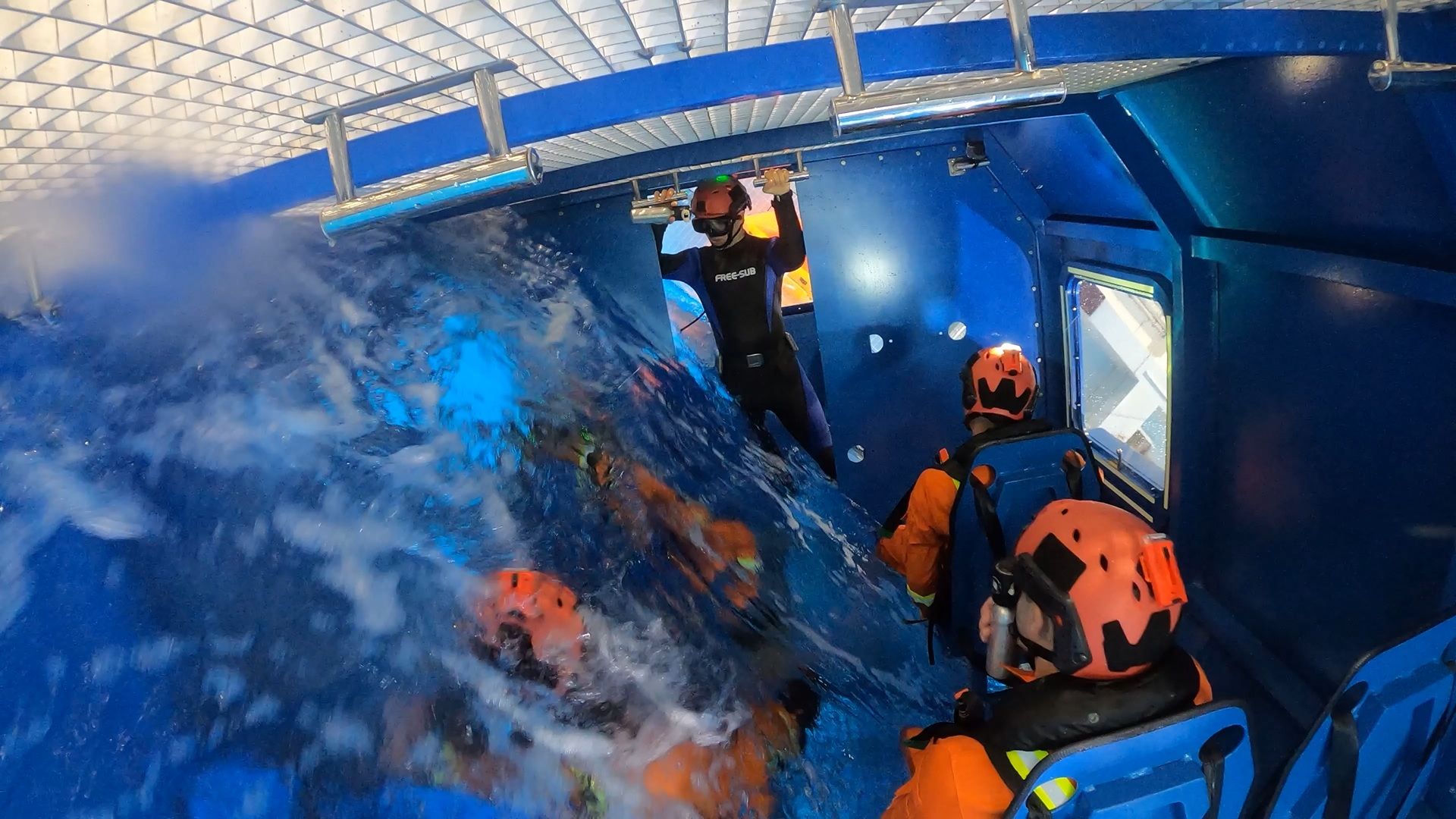 The pieces of training are carried out by lowering the helicopter mock-up into a pool and rotating the cabin up to 180 degrees in both directions in a controlled manner. The personnel on board are required to exit from the cabin in this state.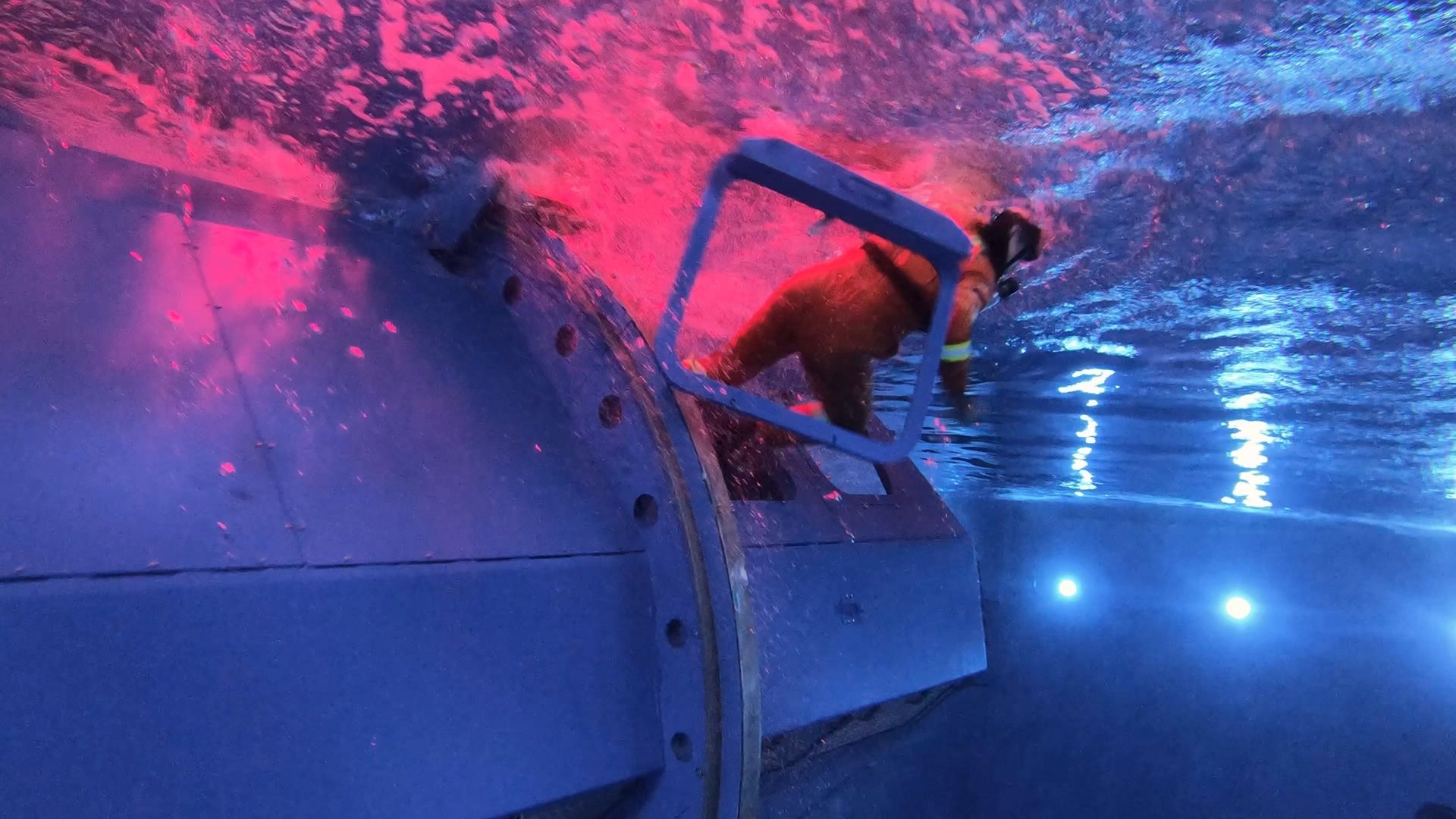 In addition, the HUET facility may offer some other training programmes, either independently or in coordination with each other.Rescue Helicopter: A platform simulates the Rescue helicopter equipped with a crane and rescue equipment. The victim is drawn from the pool to the platform.Landing on the water with a parachute: A platform/system consisting of a tower and a rail system simulates a parachute water landing, where parachute water landing and survival training will be provided.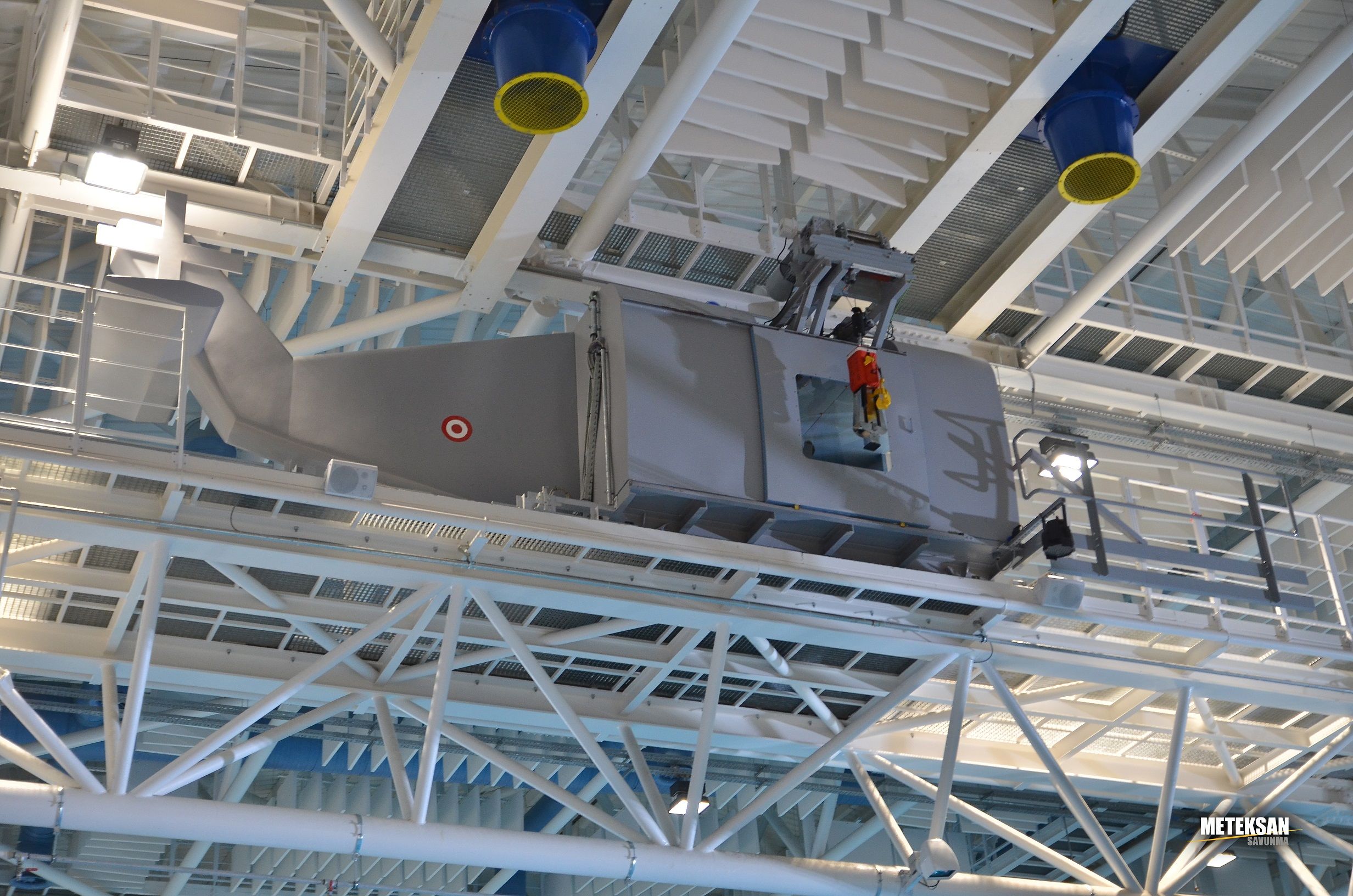 A platform simulates the ship's deck: a platform consisting of a net ladder system, a closed life raft and a throwing mechanism, where abandon ship training and casualty handling training will be provided.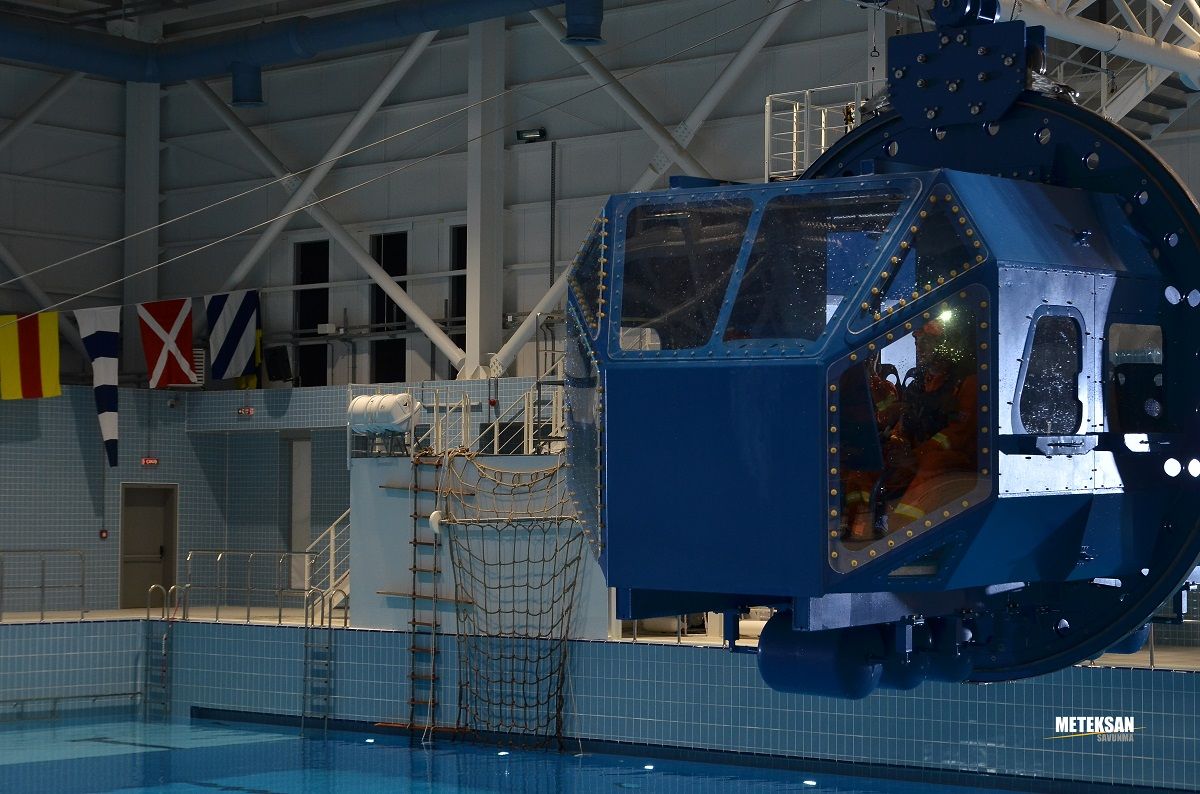 Meteksan Defence has previously created Damage Control and Fire Fighting Training Simulators, which achieved export successes. The HUET is equipped with some advanced features. There will be the opportunity to export services to other countries.