Malaysia is One Step Close to ANKA UAV
He explained that the Ministry's Procurement Council has certified the selected tender and submitted it to the Ministry of Finance on July 7. The final decision will be known this month, as reported by Bernama.For the ecosystem, maintenance will be carried out after the expiration of the warranty period from the Original Equipment Manufacturer (OEM) based on the maintenance concept that RMAF will determine. The UAV will later be placed at the Labuan Air Base.The UAV will carry out Intelligence, Surveillance and Reconnaissance (ISR) missions to reduce the near real-time information channel (NRT) capability gap to the Malaysian Armed Forces (MAF), particularly in the South China Sea and the East Coast of Sabah.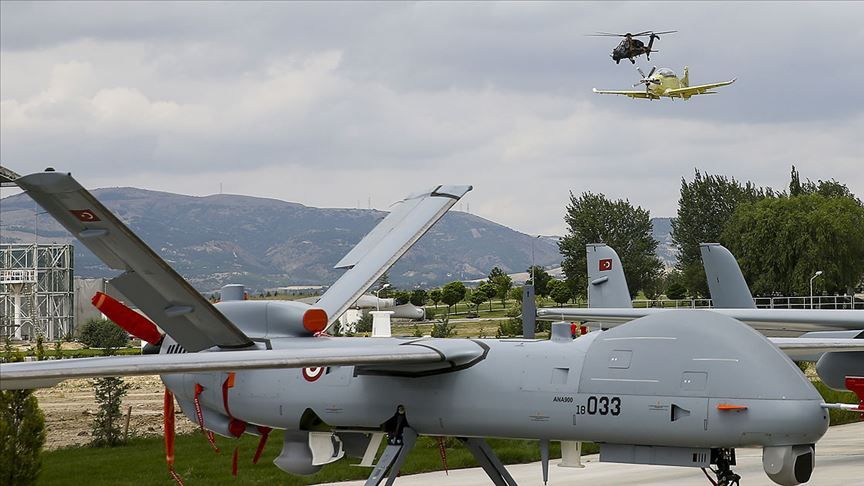 (TUSAŞ presented its products during the Malaysian Prime Minister's visit to the facility.)Deputy Defence Minister did not explain the origin of the UAV. It is mainly speculated that Malaysia will buy UAVs from Turkey, which will be Turkish Aerospace's ANKA UAV. The Malaysian Prime Minister Dato' Sri Ismail Sabri bin Yaakob visited TUSAŞ on July 5.
The Commander of the Royal Malaysian Air Force, General Datuk Seri Mohd Asghar Khan Goriman Khan, also attended the Prime Minister's visit.