Japanese Navy to Acquire the MQ-9B SeaGuardian
The Japanese government has also announced that the Japan Coast Guard (JCG) and JMSDF will exchange data obtained by the MQ-9B SeaGuardian. JCG has previously operated one MQ-9B SeaGuardian since October 2022.
Regarding the MQ-9B, the maritime version of the MALE class drone was developed by GA-ASI based on the MQ-9A Reaper attack reconnaissance drone, which was originally known as the Naval Reaper.
The MQ-9B SeaGuardian is capable of operating in all weather conditions. It has an endurance of more than 18 hours and can patrol for a full eight hours at a radius of 1,200 nmi or 2,200 km.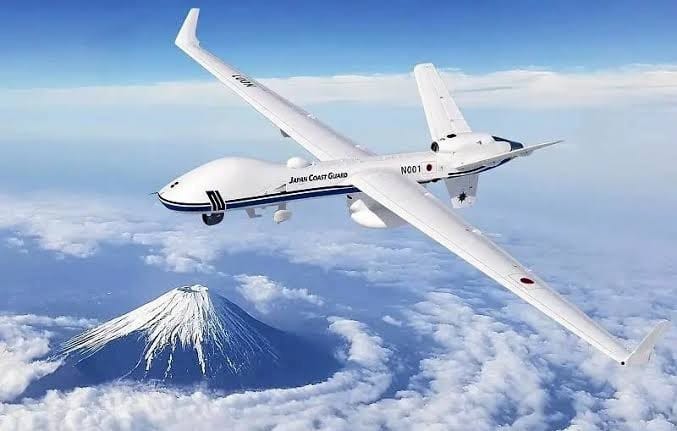 The drone is equipped with a multimode maritime surface search radar with the Inverse Synthetic Aperture Radar (ISAR) imaging mode. The Automatic Identification System (AIS) receiver and High-Definition-Full-Motion Video (HDFMD) sensor are equipped with optical and infrared cameras. This sensor set enables the drone to detect and identify surface vessels in real-time, covering thousands of square nautical miles and provides automatic tracking of maritime targets and correlation of AIS transmitters with radar tracks.