Japan has commissioned the flagship of the new Mogami-class frigate
The ship was assigned to the JMSDF's Mine Warfare Force, based at Yokosuka Naval Base. Despite being the class's lead ship, it is only the second ship to be commissioned with the JMSDF, having been surpassed by its second ship, JS Kumano (FFM-2), commissioned in March 2022. This was due to MHI's construction of the Mogami being delayed.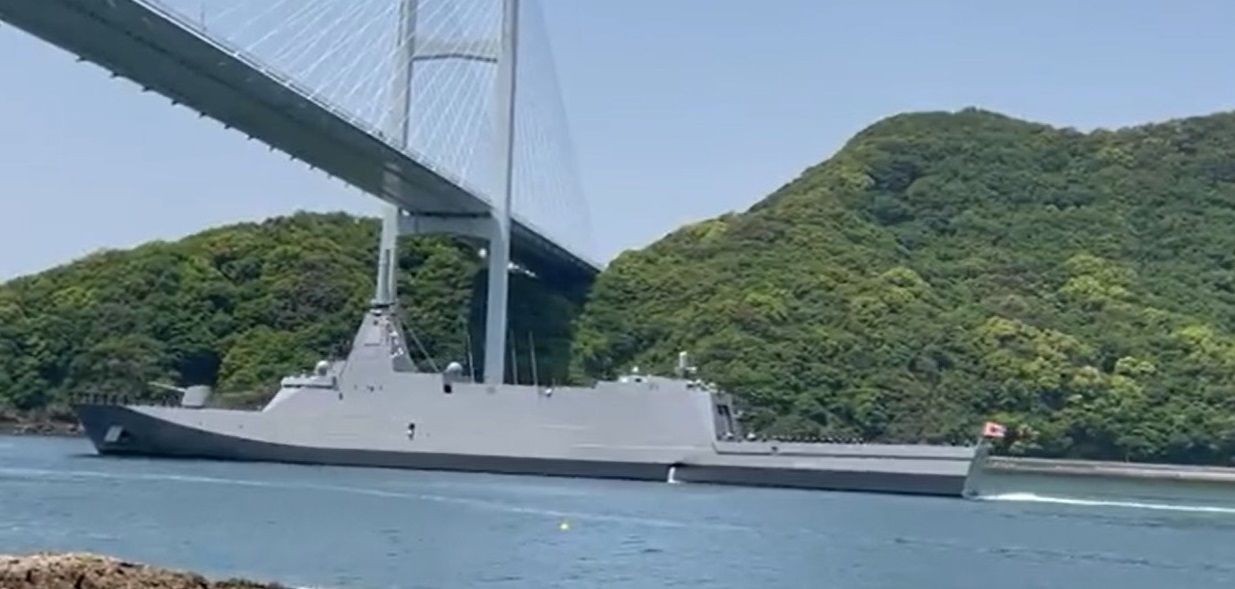 The new Mogami-class frigates were designed to increase efficiency and automation, with a more compact design for lower construction costs and a stealthy hull and superstructure design for reduced cross-section. It has 132.5 meters long, 16.3 meters in beam, and accommodates 90 sailors on board.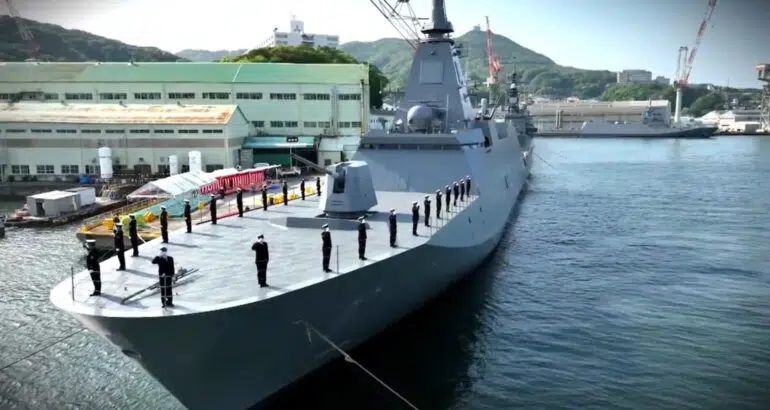 The ship can exceed 30 knots and is propelled by a Combined Diesel and Gas (CODAG) propulsion configuration consisting of two MAN 12V28/33D STC diesel engines and a Rolls-Royce MT30 gas turbine engine. The ship is armed with a BAE Systems Mk.45 Mod 4 127mm naval gun, two Japan Steel Works RCWS for 12.7mm machine guns, and a 16-cell Mk. 41 VLS, an 11-cell Raytheon SeaRAM CIWS, and two quadruple launchers for MHI Type 17 anti-ship missiles. The frigates will replace the JMSDF's ageing fleet of Abukuma-class destroyer escorts, which have been in service since the late 1980s.