Japan Approves Another Record For Defence Budget Allocating $445 Million for Four F-35Bs
The Japanese government approved the 2022 budget bill on the 24th of December. The defence spending increased by 58.3 billion yen (1.1% increase) from the initial budget of the previous year to 5,400.5 billion yen, a record high for eight consecutive years. Since the second Abe administration started, the armament-building route will accelerate further under the Kishida administration.
 In November, the government broke the convention of including the purchase cost of the high-priced main equipment in the initial budget and added a total of about 770 billion yen to the supplementary budget. A Ministry of Defence official said, "We were able to secure all the equipment we requested in combination with the supplementary budget (initial budget plan), which was very effective."
 In the FY2010 budget, 39.3 billion yen was allocated to the development cost of the Type 12 surface-to-ship guided bullet (SSM) ship and fighter launch type aiming to extend the range. The purchase cost of F35B was 768. It includes 100 million yen, 6.1 billion yen for repairing the "Izumo" ship, effectively becoming an aircraft carrier and 51 billion yen for purchasing four F35B aircraft that can take off and land from the deck Izumo.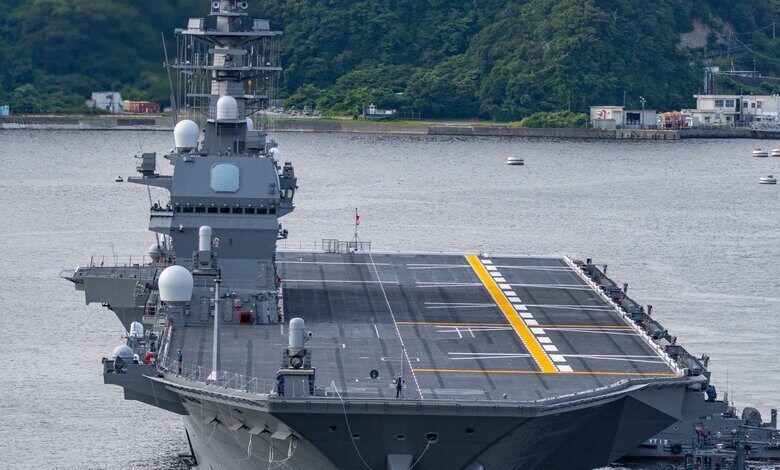 Prime Minister Fumio Kishida has announced a policy to formulate a new security strategy, including the pros and cons of possessing the ability to attack enemy bases by the end of 2010. However, the budget plan will anticipate equipment introduction before the conclusion is reached.
Another $671 million will be spent for eight F-35A fighters. For the Japanese F-X fighter program, near $750 million will be allocated. At the same time, the F-15SJI will require a $454 million allocation.