Indonesian Navy Conducts Keel Laying for Two New OPVs
The 90-meter OPV is expected to be similar to previous designs released by PT Daya Radar Utama, which has a length of 90 metres, and a width of 13.5 metres. The ship reaches around 28 knots with her four 7,280-kilowatt diesel engines.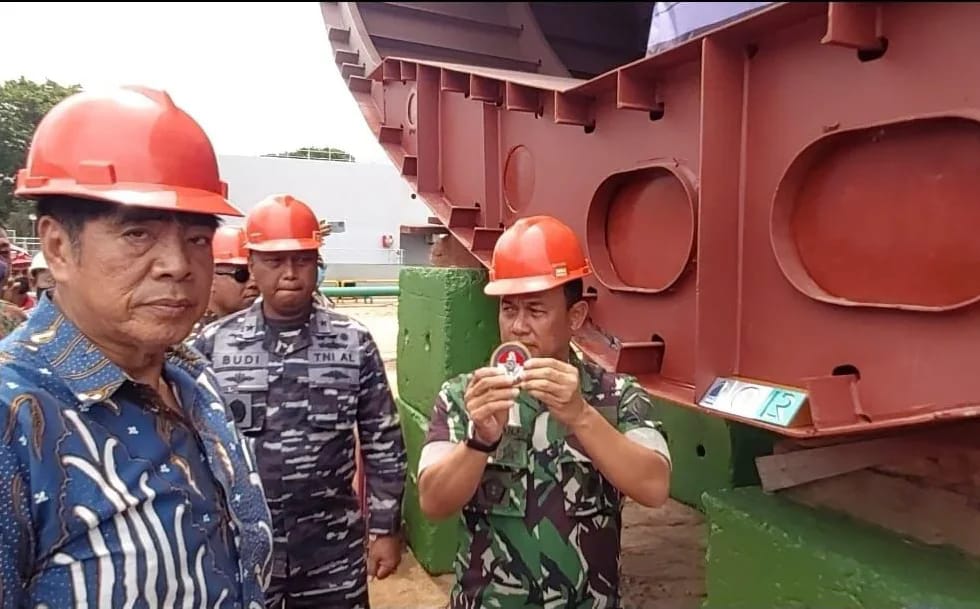 The 90-meter OPV will be armed with a 76mm Oto Melara Super Rapid naval gun, a 35mm Rheinmetall Millennium Gun close-in weapon system (CIWS), and two quadruple launchers for MBDA MM40 Exocet anti-ship missiles, according to design photos and videos provided by PT Daya Radar Utama. The weapons are said to be for later procurement, with the OPVs being fitted but not equipped (FFBNW). It has a helicopter deck and hangar for a naval helicopter and two stern ramps for Visit, Board, Search, and Seizure (VBSS) operations. There is no additional information available about the second OPV.