India Commissions the Fifth Scorpéné Class Submarine
The ceremony was held at Naval Dockyard Mumbai. High-level officials from the government and the Indian Navy also attended the event as well. The platform was launched in November 2020, and after a little more than two years, the refit and acceptance of the vessel were completed. According to the local media, INS Vagir is the submarine that was built in the shortest time among all indigenous building projects.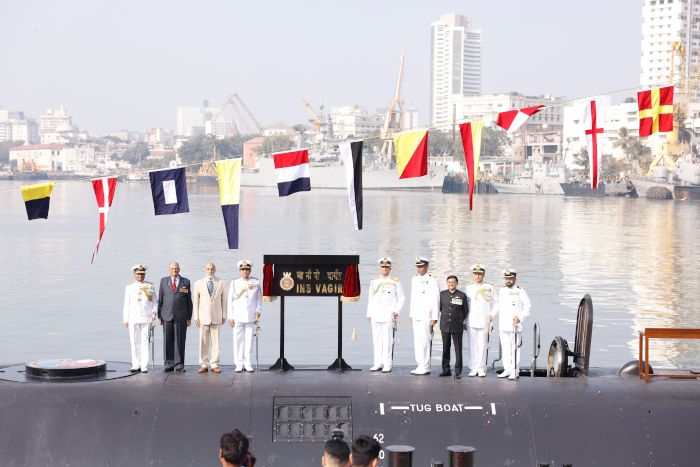 The platform is also an important element of the "Make in India" initiative, which aims to increase the domestic production rate of foreign systems that were imported before. India has agreed to build six vessels under the Type 75 submarine programme.
Kalvari class platforms are developed from Scorpéné Class submarines. Boats feature advanced stealth features and an air-independent propulsion system. Indian Navy has gained long-range, high-endurance patrol capability in open waters with extreme silence. As base platforms are potent boats, Kalvaris provide a critical underwater advantage to India in the region.