Hisar operators from the Land Forces Command participated in the operator training.
ASELSAN's simulators are used at the training. This system works integrated into real systems, so it is a cost-effective solution since training is provided digitally instead of using live or inert ammunition and target aircraft.
In addition, with simulator training, training is reinforced with many more repetitions before real shots.
With the help of the simulators embedded in the system, threat scenarios for possible situations to be encountered in the tactical field and eliminating threats were carried out.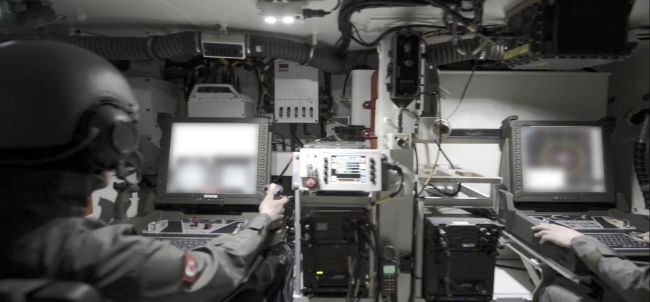 In this context, threat simulations were created. Users carried out their command control and fire control functions on the real system to prevent threats in a simulated environment.
Cost-effective training was provided. Real firing scenarios could be applied one-on-one by experimenting in different scenarios through simulators and training missiles without using real missiles, aircraft, and helicopters.
The Defence Ministry Defence had previously announced that the inspection and acceptance activities of the missile systems were completed.
With Serial production, the low and medium-altitude air defence requirement of the Army, Navy and Air Forces will be met with national means.