HAVELSAN's UAVs Assisted SAR Teams Kahramanmaraş Earthquake Aftermath
Unmanned Aerial Vehicles BAHA and POYRAZ conducted reconnaissance-surveillance missions, particularly in villages and mountainous areas, and shared the images they collected with the regional coordination centre. When it became difficult to take images with other UAVs due to bad weather conditions, BAHA met the need for images with its sub-cloud flying ability. The first information about settlements where transportation is not possible was provided by search and rescue teams with the assistance of BAHA.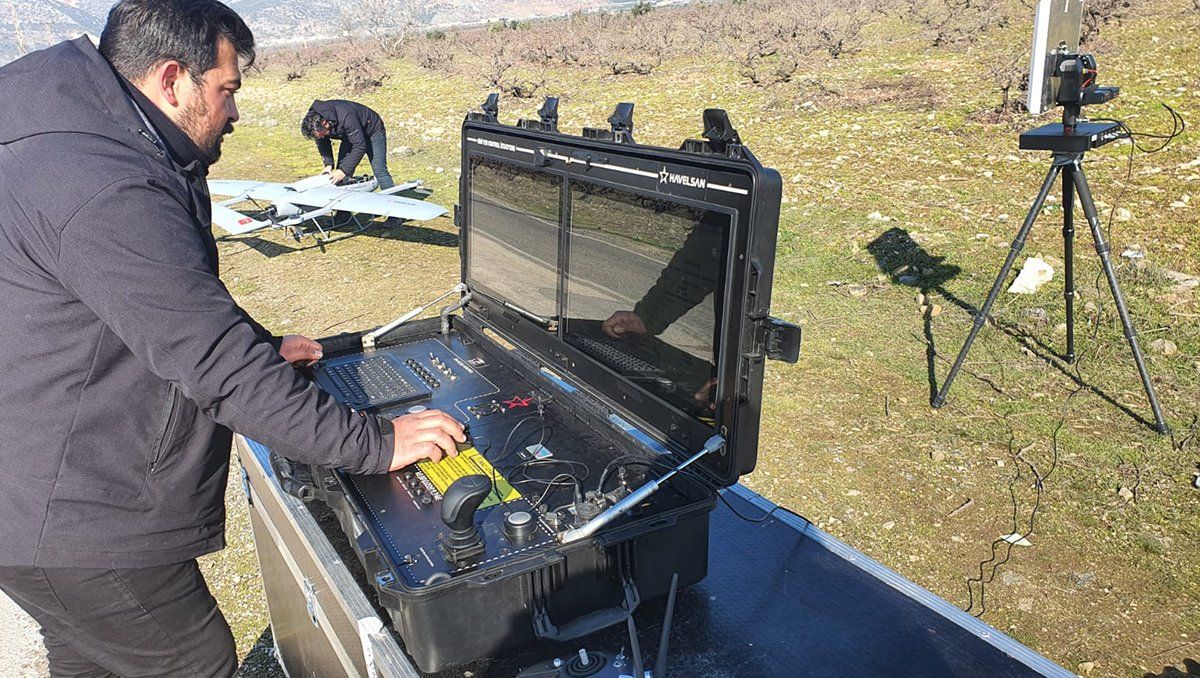 Because of its vertical take-off and landing capability, BAHA has successfully operated under challenging fields and terrain conditions throughout the region. With its sealed body structure and ability to be used in even drizzly weather, BAHA was able to receive and transmit high-quality images from long distances in search and rescue operations.BARKAN, a HAVELSAN Unmanned Ground Vehicle, was also delivered to the territory with a load-carrying basket. In the event of a need, BARKAN will assist in transporting injured earthquake victims or material in the region.