General Robotics Unveils Remote-Control Weapons System SHARK
The constantly moving platform reduces fire accuracy with traditional weapon mounts, forcing operators to get dangerously close to the enemy to achieve the desired effects. Crews commonly use stabilised weapon stations on larger boats to improve fire accuracy, but these systems are much larger and heavier for RHIBs. Conventional weapon mounts require operators to get dangerously close to the enemy to deliver the desired effects. Naval commandos cannot use many sophisticated weapons on larger platforms.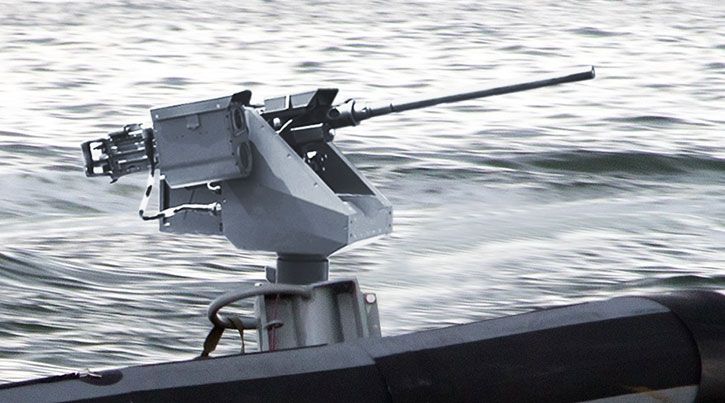 The new design combines the advantages of both sides. According to the company, the SHARK was designed and tested with users and experts from the local and international Naval Special Warfare (NSW) community. SHARK is much lighter and smaller than other naval weapon stations, weighing 85 kg (without weapons or ammunition). It is designed to be a robust and seaworthy system that can operate remotely on a cluttered deck, scoring direct hits at sea states up to 3, where the platform and targets constantly move. The system will be used for law enforcement interception, including interception, coastal security, counter-terror, and anti-piracy activities.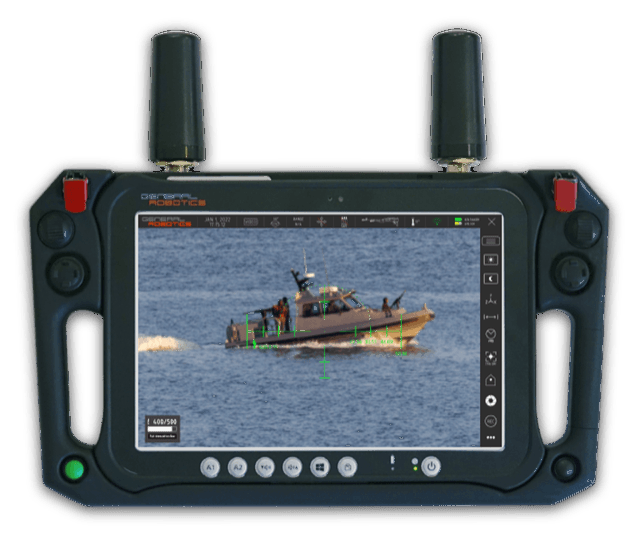 The new SHARK is based on General Robotics' Pitbull RCWS. The SHARK is controlled remotely by a remote control unit (RCU). SHARK employs dual-axis electro-mechanical stabilisation, automatic tracking, video motion detection, and fire control to deliver fast and precise firepower. This feature enhances its ability to compensate for motions caused by sea waves, platform movement, and target movement when engaging moving targets. When the operator presses the trigger, the AI-driven fire control uses a target prediction algorithm to align the projectile's path with the target's expected location and point the weapon in that direction. This technique has a hit accuracy of approximately 70 per cent. Weapon control is accomplished locally or remotely via an intuitive touchscreen tablet encased in a jacket that houses the "Point & Shoot" control's intuitive operating and safety buttons.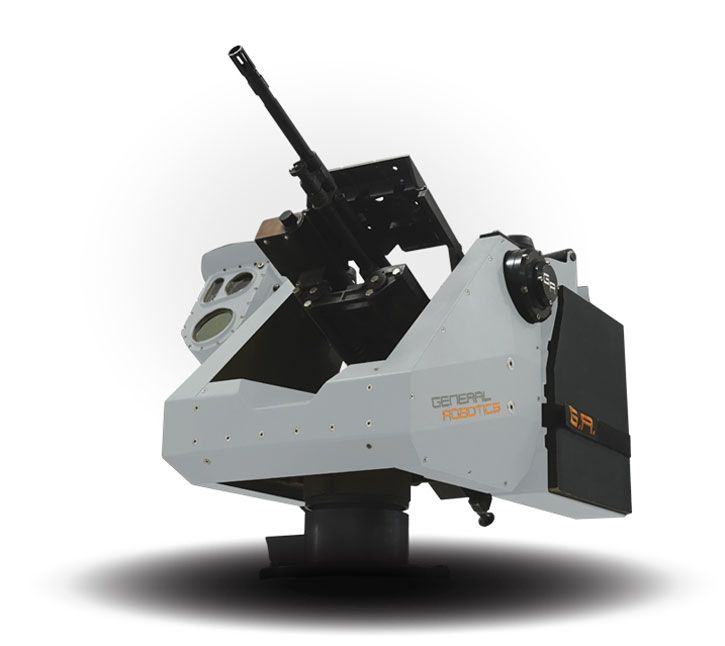 The system has a rear camera to give the operator a point of view to assess the weapon status and overcome malfunctions associated with the ammunition, weapon, or mount. The integration on USV presents additional challenges because the boat's cluttered deck and constant movement complicate situational awareness, limiting the weapon's sectors of fire. SHARK is designed for platform-independent operation; it maintains autonomous situational awareness, including built-in Anti-Collision functions and multiple Fire Inhibiting Zones (FIZ), and it is integrated with other onboard systems. SHARK's optional integration with onboard radar allows it to detect and alert hostile fires aimed at the unmanned platform and respond accordingly.