GA Announces Mojave UAS for Operations at Remote Areas
The UAV is likely to support various kinds of expeditionary and distributed operations. The company says, "These innovations make Mojave the perfect UAS perform armed over watch, attack and armed reconnaissance missions." It also adds that UAV's short-field performance would also make it suitable for carrier-based operations in future without any need for a catapult to launch it or arresting gear during recovery. Mojave features enlarged wings with high-lift devices and a Rolls-Royce 450-HP(336kW) turbopropM250 engine.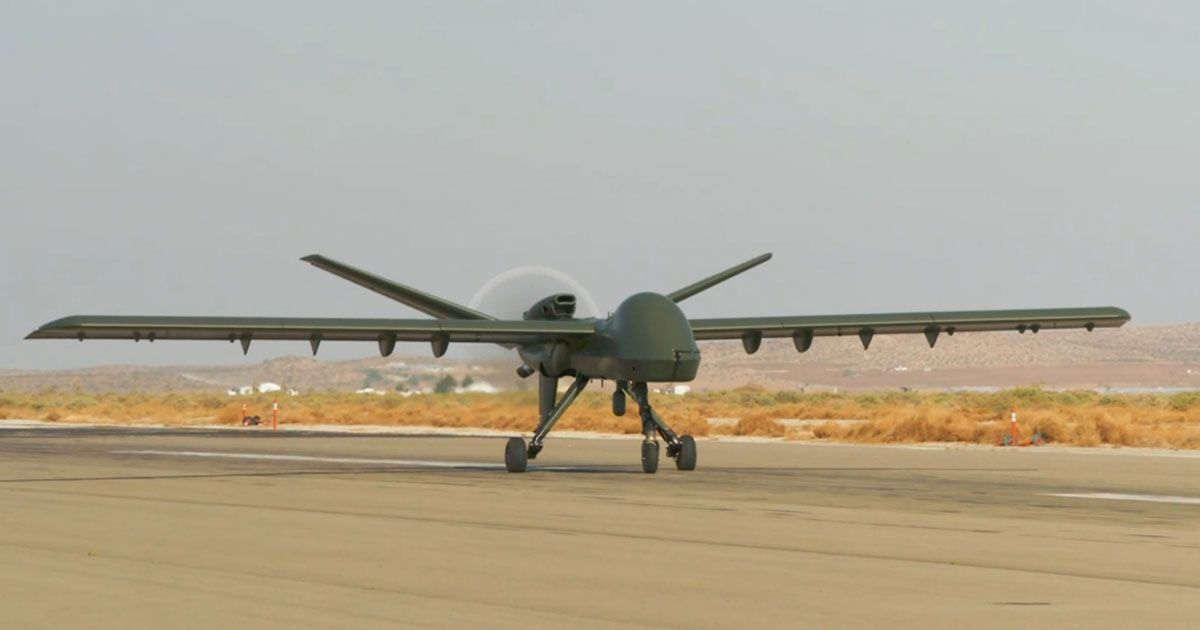 UAV's payload capacity is 1,633 kg (3,600 lb.), and it can carry up to 16 Hellfire or equivalent missiles. The UAV can be equipped with a sensor suite including Electro-optical/Infrared (EO/IR), Synthetic Aperture Radar/Ground Moving Target Indicator (SAR/GMTI) and Signal Intelligence (SIGINT) to support land or maritime missions. A prototype aircraft first flew this summer and demonstrated short-field performance.
It can take off about 400 feet when equipped with an ISR package and about 1,000 feet when taking off with a full complement of 16 Hellfire missiles.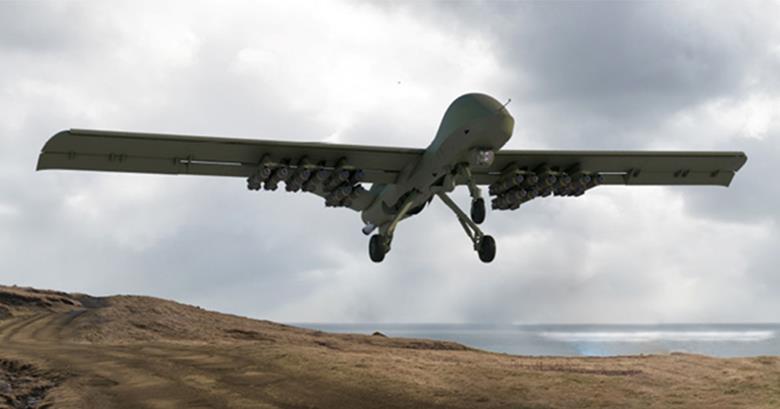 It is known that the U.S. Army has been looking to counter the fast-growing Chinese military atWestern Pacific and is in need of a UAV that is not runway dependent for standoff missions. Therefore, the force was considering replacing its smaller class Shadow UAS and U-28 Draco fleet with a new tactical UAS that can take off and land vertically without a runway.
The company advocates that the USAF should consider the UAS Special Operations Command's (AFSOC) Armed Overwatch programme. AFSOC is looking for 75 light-attack aircraft to provide Close Air Support (CAS) and armed reconnaissance for its ground troops.