French Piriou launches Second OPV 58S for the Senegalese Navy
The OPV 58 S is part of the Senegalese Navy's fleet reorganization, which began in 2019. This acquisition was first announced at the Africa Maritime Security Forum (AMSF 2020), which will be held in Dakar, Senegal, from January 20th to 22nd, 2020. The first OPV 58S class vessel was launched in September of last year, eleven months after the steel-cutting ceremony in Concarneau. The vessel's construction will take 44 months and will be completed in mid-2024. The first vessel is expected to be delivered in 2022, with the other two units following in 2023 and the third in 2024.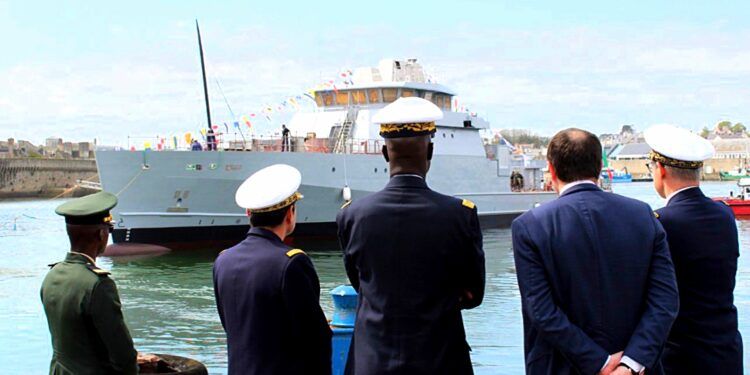 With a crew of 48 (24 crew + 24 mission personnel) and a maximum speed of 12 knots, the OPV 58 S has an endurance of 25 days or a range of 4,500 nautical miles.