France wants to sign the Greek Deal
Several Greek media reported over the weekend that Greece would be on the verge of selecting a French offer for the Hellenic. It is said that the CEO of Naval Group visited Athens as well. The offer would be for three FDI-HN frigates and three Gowind corvettes.
France competes with Dutch shipyard Damen and the Italian Fincantieri.
The 4500-ton FDI-HN frigate is outfitted with Thales Sea Fire AESA radar and sonars, a Thales Kingklip Mk.2 hull-mounted sonar, and a CAPTAS 4C variable depth sonar. In addition to 32 Sylver A50 cells for Aster 30 SAMs, a RAM counter-insurgency weapon system, eight Exocet SSMs, two twin MU90 torpedo launchers, one 76mm gun, and two remotely controlled autocannons, the ship would be equipped with other weapons.
Following the alleged build plan proposed by the Naval Group, the three frigates would be constructed in France, with the first two arriving in 2025 and the third arriving in 2026, respectively. However, there is one option left, and it could be built by Greek shipyards.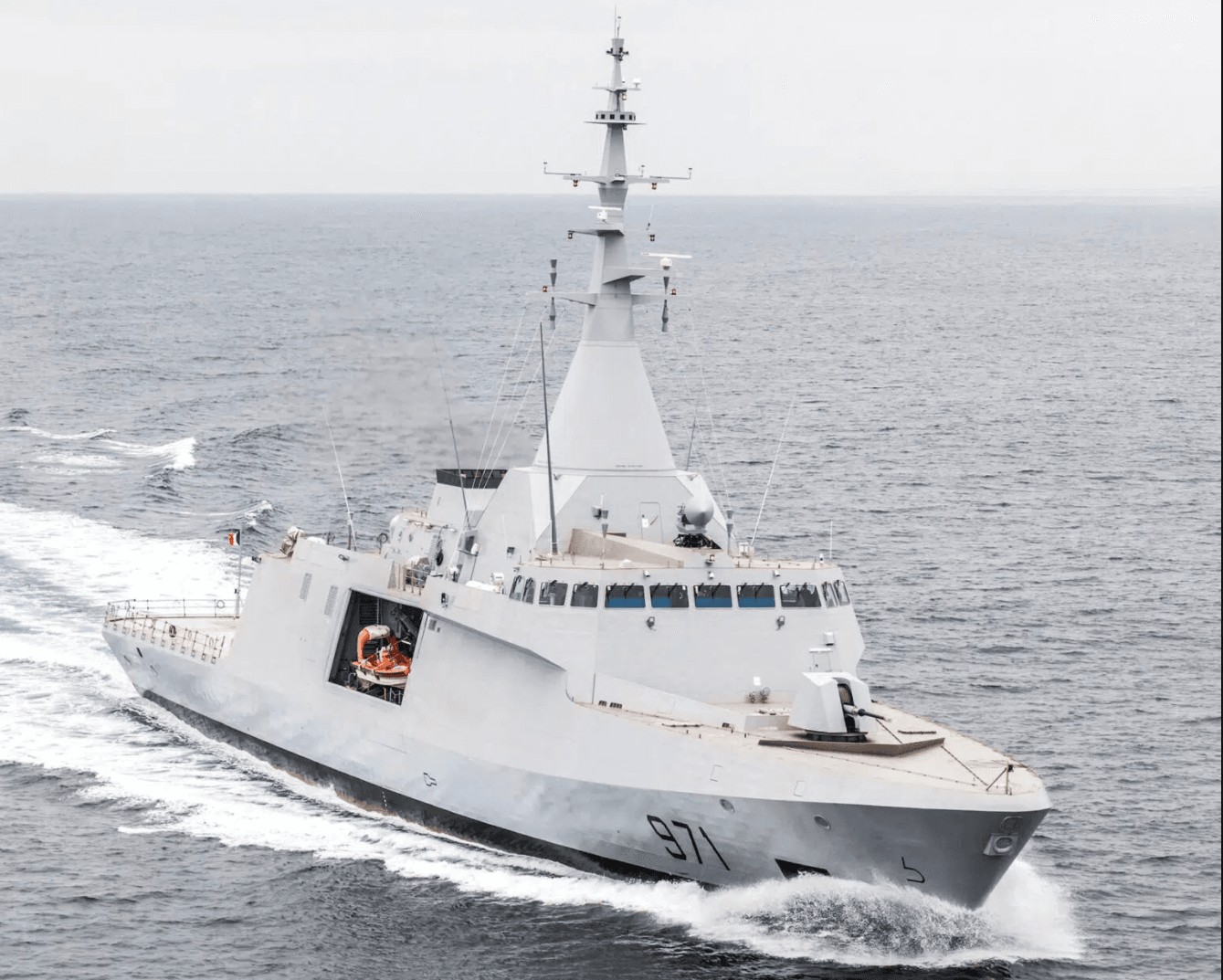 The Gowind 2500 corvette was recently added to the Greek contract as an upgrade. Naval Group's joint venture with the French shipyard Piriou, Kership, constructed this well-proven design for the Navy. Egypt, Malaysia, the United Arab Emirates, and Romania are among the navies that have already selected the corvette as one of 16 ships that have been ordered.
This 2400-ton corvette is designed for anti-submarine and anti-ship missions, as well as self-air defence missions. There are three Thales systems onboard: a Thales 3D SMART-S mk2 radar system, a Thales Kingklip Mk2 hull-mounted sonar system, and a Thales CAPTAS VDS sonar system.
In the case of Greece, it will be armed with a 16 VL-MICA NG machine gun. Exocet SSMs, two twin launchers for MU90 torpedoes, a single 76mm gun, and two remotely controlled autocannons are all on board, just as they are on the FDI-HN as well.
These corvettes are being offered in place of modernising the MEKO frigates. The cost of modernisation was estimated to be around a billion euros. According to estimates, a brand new Gowind 2500 ship will cost approximately 350 million euros.