France Receives Green Light for PA-NG's EMALS
The U.S. State Department approved today a possible Foreign Military Sale to France of Electromagnetic Aircraft Launch System (EMALS), Advanced Arresting Gear (AAG), and related equipment for an estimated cost of $1.321 billion. Today, the Defence Security Cooperation Agency delivered the required certification notifying Congress of this possible sale. The systems are currently fitted on the U.S. Navy's Gerald R. Ford-class aircraft carriers.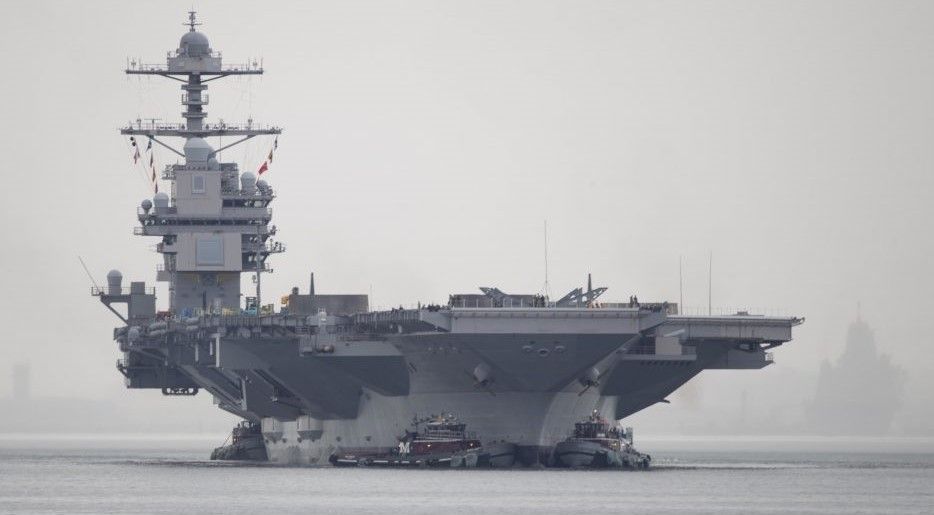 France has requested to buy one Electromagnetic Aircraft Launch System (EMALS), two launcher configurations, and one Advanced Arresting Gear (AAG), three-engine configuration. The estimated total cost is $1.321 billion.
EMALS and AAG will be incorporated into France's next-generation aircraft carrier program. The prime contractors will be General Atomics-Electromagnetic Systems Group, San Diego, CA; and Huntington Ingalls Industries, Newport News, VA.
On May 18, 2001, the current French aircraft carrier, the nuclear-powered Charles de Gaulle, began service. As the French Navy's sole aircraft carrier, the ship's maintenance periods leave France without an aircraft carrier. As a result, the French Navy started to work on the PA2 project (French: Porte-Avions 2, "Aircraft Carrier 2") in 2003 on the design of the British Queen Elizabeth class. The PA2 project was put on hold in 2009 and then cancelled in 2012.
France's Minister of the Armed Forces, Florence Parly, unveiled a second carrier programme in October 2018 to replace Charles de Gaulle. The future vessel is expected to weigh 75,000 tonnes and be 300 metres long, 20 metres longer than the U.K.'s new Queen Elizabeth-class carriers, which use ski-jumps rather than catapult launch systems.