First Photo of TB3 Revealed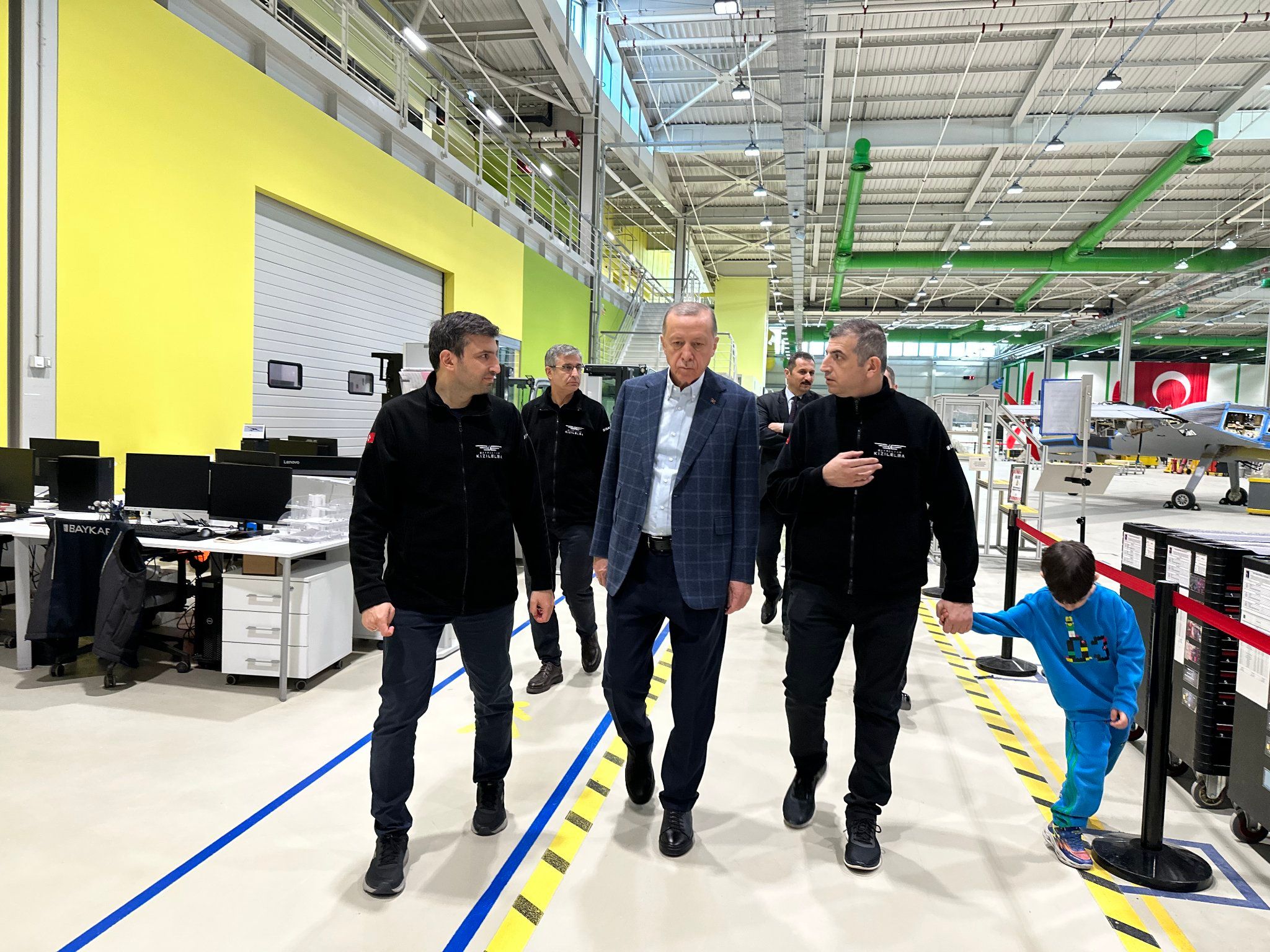 Baykar became popular with its TB2 UAV worldwide. It is used in Turkiye and exported to many countries. Its success on the field against Russian systems in Ukraine drove many other countries' attention. Turkiye, on the other hand, had TCG Anadolu multi-purpose amphibious ship. Turkish Navy was expecting to deploy F-35B on the vessel but Turkish -US relations failed in 2019, and Turkiye was removed from the JSF programme. TCG Anadolu's upper deck will serve as a UAV carrier ship. TB3 will carry TB2's success on the battlefield through a transformation.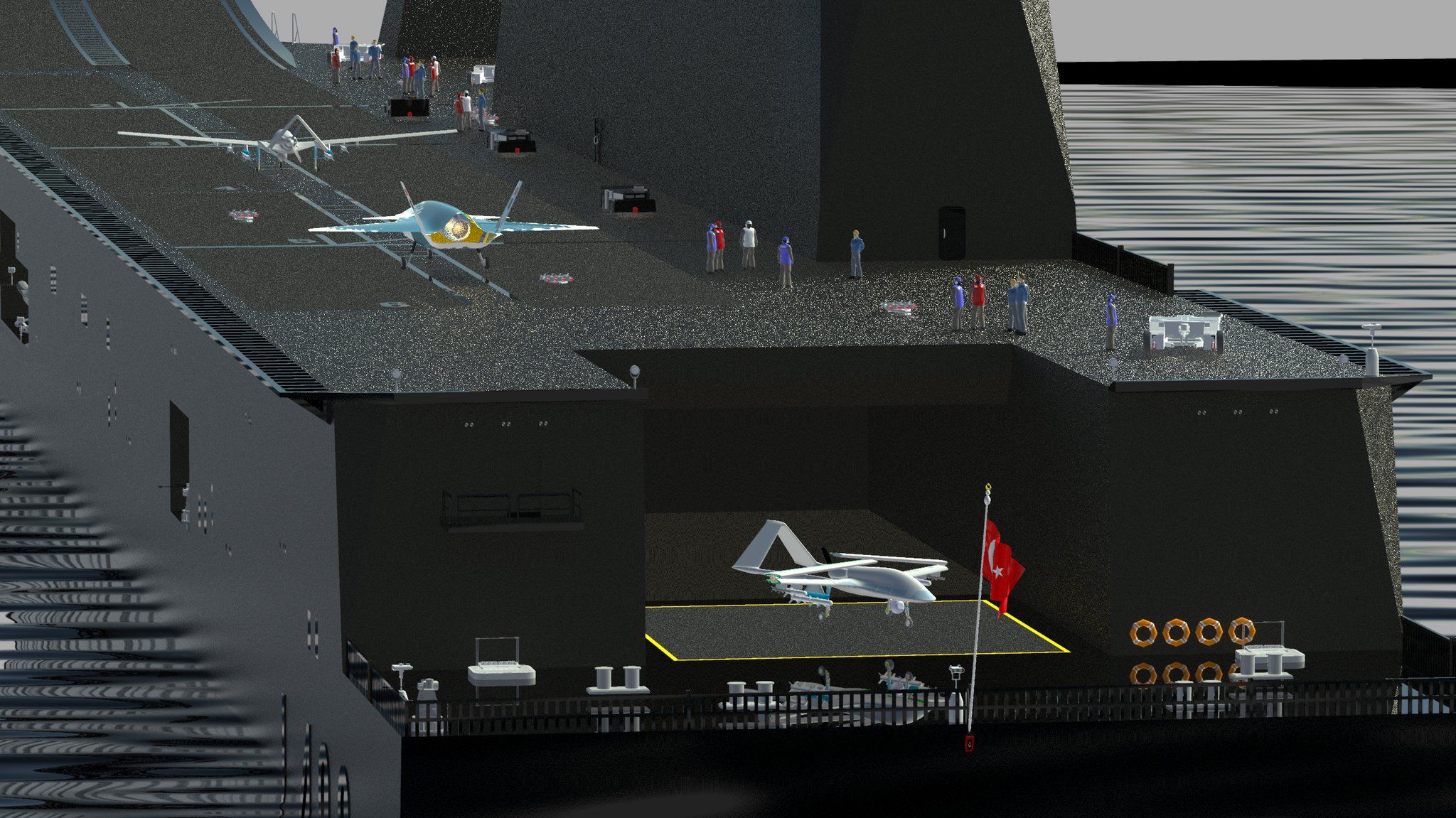 A marine version of TB2 UAV but with foldable wings and a more powerful engine that produces more power at sea level for better take-off performance. The TB3 will need stronger landing gear as well. While President Erdoğan was standing in front of Kızılelma while the TB3 was placed just behind the jet-powered UAV KIZILELMA. President Erdoğan was standing in front of two future LHD be -deployed UAVs.