Demir announced new target in exports: to exceed 4 billion USD
Expressing that as the Presidency, they strive to increase exports to maintain sustainable growth in the sector, Demir emphasised that they evaluate exports on the axis of international cooperation and do not see it as a pure trade issue.
Pointing out that more Turkish companies compete with each other on the same project abroad, Demir said, "Maybe this is one of the problems we need to solve. In that respect, together with SSI, we should create a defence industry export policy and implement it; we should take the necessary measures to win-win the industry's wholesale. We have to create a structure that will work with the principle of working together and reveal the strategy in the long term."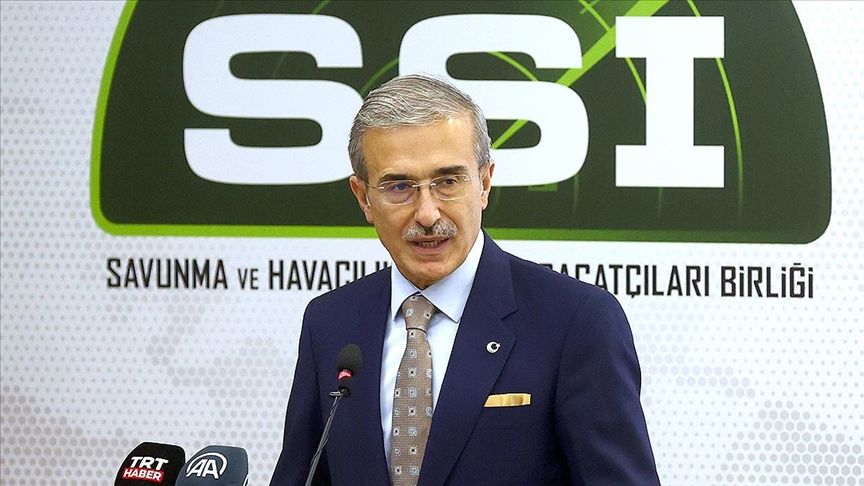 Expressing that Turkey's domestic consumption will not be enough to feed the ecosystem in terms of Defence industry products, Demir stated that the most important pillar of sustainability is exporting. Demir continued, "Our unmanned aerial vehicles, land and sea vehicles, which continue to be exported to numerous countries, continue to expand our export market daily. There are constant demands on our country in matters such as ammunition and explosives. In March 2022, our last 1-year export was 3 billion 530 million dollars. When we look at the composition of exports, there is a 50 per cent increase in the aviation category, and we see that this is due to unmanned systems. The decline in civil aviation did not turn into an escalation. When this climb happens, the aviation industry's contribution will increase even more. We cannot pass without talking about the success of our unmanned aerial vehicles, such as Bayraktar TB2 and Anka, which have become world brands, but another issue we should emphasise is the systems and ammunition used on these platforms, which is our source of pride."
Expressing that there is a tremendous interest in Turkish products in Africa, Demir said:
"In these countries, especially with the implementation of indirect methods that do not contain direct or cash, such as financial resources and barter methods, the way for our exports will be further opened. Wherever the state needs to be at the table in export activities, if the presence of the state will have a positive effect on the other party, we will always be at the table as the Presidency. We will continue. In the necessary environment, if there is a need for sales from the state to the state, we will sign it, make cooperation agreements with the Defence industry, and if it is necessary to provide facilities regarding credit mechanisms, we will do so our best here. We will walk on this issue together. We will create a strategy, explore new instruments and implement them together with SSI. We must continue to work together on
Significant developments occur in the Middle East, our essential markets, Central Asia, and Southeast Asia. Interestingly, interest started in Europe. It is confident that we will capture a significant market there, with the expectation that there will be substantial increases in Defence expenditures in various European countries with the latest developments."
"We aim to reach a well over 4 billion dollars by working together. We will see this leap gradually. We have set a target of well over 4 billion dollars together, but we will say five. Why not quickly roll up our sleeves and continue our marketing activities worldwide. It is necessary to put forward a breath-taking work, grounded, where all the players do their best and to the best of their ability, and the mobilisation begins together."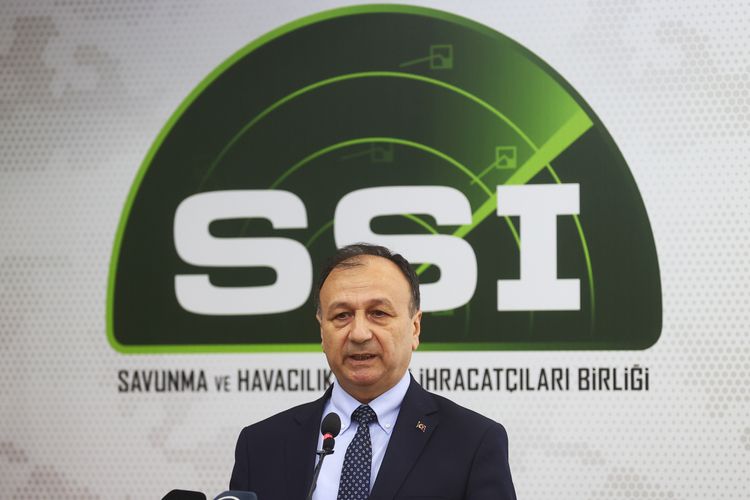 TUSAŞ's Presidency will continue in the new period
Naki Polat, Chairman of the SSI Board of Directors, also stated that the sector's exports have increased by more than 250 per cent in the ten years since the establishment of the Association. Noting that the industry can reach an export figure of 4-4.5 billion dollars this year, Polat drew attention to the fact that the sector exports to 176 countries.
The new management of SSI was also shaped at the general assembly. Turkish Aerospace Industries (TUSAŞ) will assume the Presidency in the new period. Sarsılmaz, ASELSAN, ROKETSAN, HAVELSAN, MKE AŞ, FNSS, Alp Aviation, Yonca-Onuk, ZSR Explosive and Huğlu Shotguns representatives will take place on the Board of Directors.