Biden Orders Military aid to Ukraine to Prepare Country for Urban Warfare
This takes the entire amount of fresh U.S. security assistance to Ukraine to $1 billion this week. According to a U.S. Department of Defence press statement, the current package consists of direct equipment shipments from the DOD to the Ukrainian military.
The package will also include 100 Tactical Unmanned Aerial Systems, "demonstrating our commitment to sending our most cutting-edge systems to Ukraine for its defence," according to the statement.
Furthermore, according to the president, the U.S. collaborates with allies to locate and transfer longer-range anti-aircraft systems to Ukraine.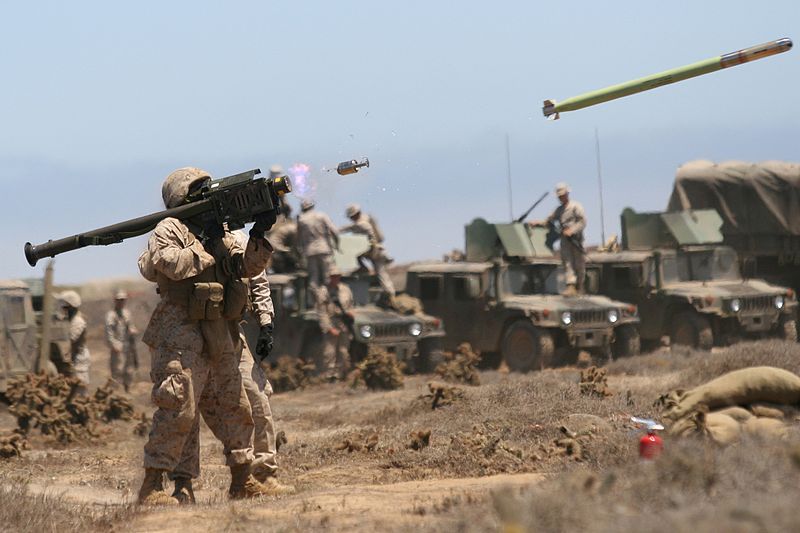 According to some reports, the longer-range anti-aircraft weapons under question include vintage S-300 air defence systems in use by numerous former Eastern European countries, including Poland, Latvia, Hungary, and Greece.
The Department of Defence will also provide Ukrainian forces with 100 grenade launchers, 5,000 rifles, 1,000 pistols, 400 machine guns, and 400 shotguns, as well as more than 20 million rounds of small arms ammunition and grenade launcher and mortar rounds.
25,000 sets of body armour and 25,000 helmets are also included in the bundle.
The U.S. is the producer of Javelin ATGM and Stinger missiles whileAT-4s a Swedish 84 mmanti-tank weapon. It is unguided, man-portable, single-shot, disposable, recoilless smoothbore missile built by Saab Bofors Dynamics