Biden Names Qatar as a Major Non-NATO Ally
Sheikh Tamim's journey to Washington is the first since Biden took office in January 2021. It comes during a political and military crisis in eastern Europe, where the US thinks Russia is contemplating an invasion of Ukraine.
During a meeting in the Oval Office, Biden stated that he planned to notify the United States Congress of the designation, which is given to close, non-NATO allies that have strategic working relationships with the US military. The action paves the stage for further security cooperation and investment when President Biden is looking for assistance in increasing the natural gas supply in Europe.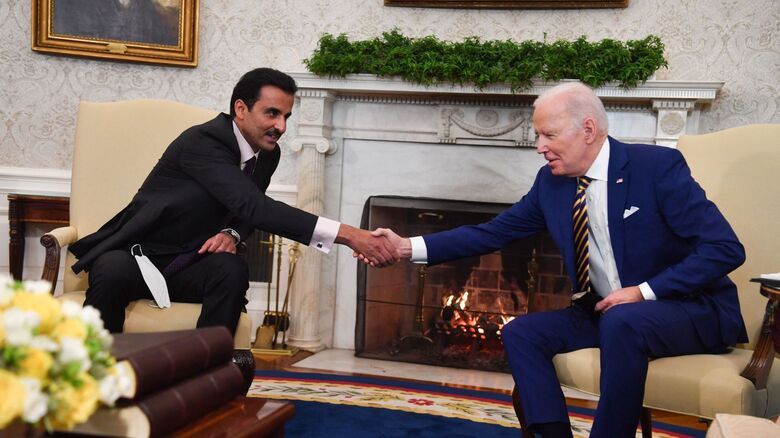 "Qatar is a good friend and reliable and capable partner. And I'm notifying Congress that I will designate Qatar as a major non-NATO ally to reflect the importance of our relationship. I think it's long overdue," Biden said to reporters as the emir sat at his side. The designation would provide Doha exceptional economic and military benefits in its dealings with Washington. Qatar is the world's largest exporter of liquefied natural gas. It may redirect supplies to Europe if the Ukraine crisis disrupts Russian gas imports to the continent.
According to an official, Tamim met separately with Homeland Security Secretary Alejandro Mayorkas and discussed arms sales and other military topics with Defence Secretary Lloyd Austin.
On Monday, Biden and the emir had a lot on their agenda, including boosting commercial and investment partnerships.
Qatar would become the third country in the Gulf area, following Kuwait and Bahrain, to become a key non-NATO ally of the United States.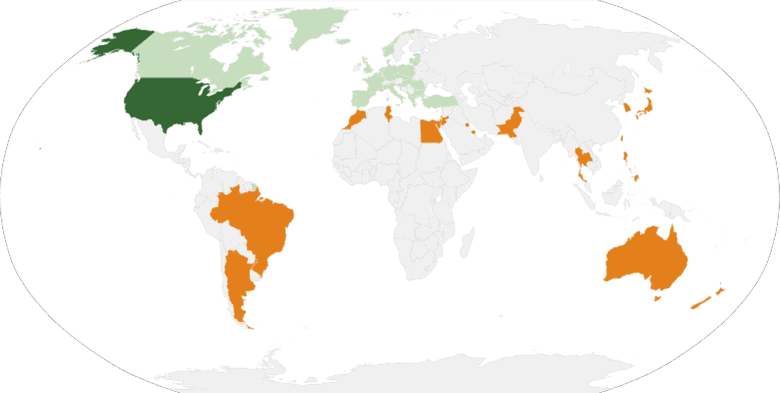 US' Major Non-NATO Ally countries are ; Afghanistan, Argentina, Australia, Bahrain, Brazil, Egypt, Israel, Japan, Jordan, Kuwait, Morocco, New Zealand, Pakistan, Republic of Korea, Philippines, Thailand and Tunisia.