Australia selects S-100 Camcopter for maritime UAS requirements
British defence media outlet Janes reported that they received confirmation from the DoD's spokesperson on 03 May 2022 regarding the selection. Raytheon Australia and Schiebel Pacific offered the S-100 Camcopter for Block 1 of the US$920 million, three-block MUAS Program under the Project SEA 129 Phase 5.The S-100 Camcopter was one of five competitors: Northrop Grumman-AWHero, Leonardo's Insitu Pacific's ScanEagle/Integrator family, Textron's Aerosonde V4/HQ system, and BAE Systems with an unknown offer.Raytheon Australia-Schiebel Pacific selection allows the project to proceed to a single-source procurement evaluation six months before an Initial Operating Capability (IOC) process.While there has been no confirmation on the total quantity to be acquired, unconfirmed media reports have pointed out a potential initial procurement of 40 units.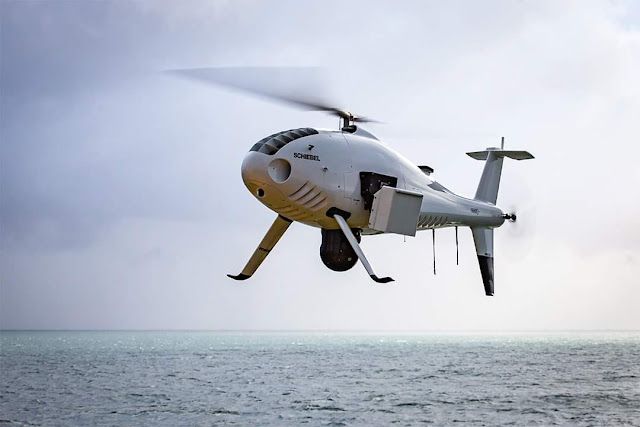 The Schiebel S-100 Camcopter is a small-medium Vertical Take-Off And Landing (VTOL) unmanned aerial vehicle (UAV) capable of carrying various payloads for up to six hours.It can operate day and night, over land and sea, under adverse weather conditions, and has a range of 200 kilometres.Block 1 of Project SEA 129 Phase 5 is the acquisition of the MUAS, with Blocks 2 and 3 covering the continuous updates to include new technology and maintain its estimated life service of roughly 30 years.