Australia and Japan Sign Defence Pact Amid China Concerns
Prime Minister Scott Morrison announced that he and Japanese Prime Minister Fumio Kishida would sign a Reciprocal Access Agreement (RAA), establishing a framework for cooperation between the two countries defence forces for the first time. Mr Morrison said at a press conference that "[the RAA] will usher in a new chapter in advanced defence cooperation between Australia and Japan to deal with a new and even more challenging environment, particularly within the Indo-Pacific."
"This treaty will be a declaration of our two countries' commitment to work together in meeting the shared strategic security challenges we face and to contribute to a secure and stable Indo-Pacific," Morrison said in a statement released on Wednesday.
In 2020, Mr Morrison and Yoshihide Suga, the former Japanese prime minister, announced an "in-principle agreement" on the RAA.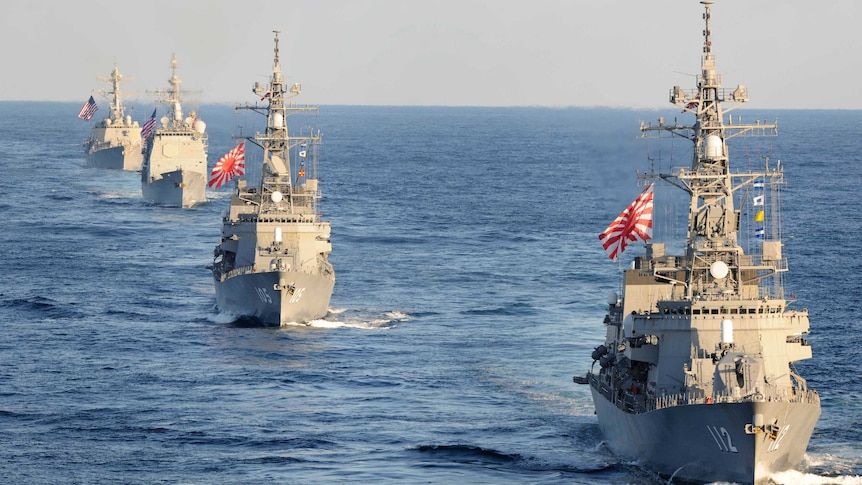 The Quad — the United States, Japan, India, and Australia — will work together on shared concerns about China, such as its pressure on Taiwan, trade disputes, and freedom of navigation in the region due to the strengthened security ties. The treaty is only Japan's second defence pact, and it comes as the world watches China's economic and military might grow.
China responded that bilateral agreements should foster regional trust, peace, and stability. Australia has recently inked an agreement with the U.S. and U.K. to establish an AUKUS deal to counter the Chinese Navy's existence in the Pacific – Indian Ocean.