Armenia to buy armed UAV from India
The Armenian Ministry of Defence on Friday (29/7) declined to comment on reports of its representative's visit to India or his broader interest in Indian military hardware defencewatch.in reported.Armenia and India form a natural pact as India and Pakistan have many border disputes, and Pakistan supports Azerbaijan along with Turkiye against Armenia. The military cooperation between Armenia and India is considered a counterweight to the collaboration between Azerbaijan and Pakistan.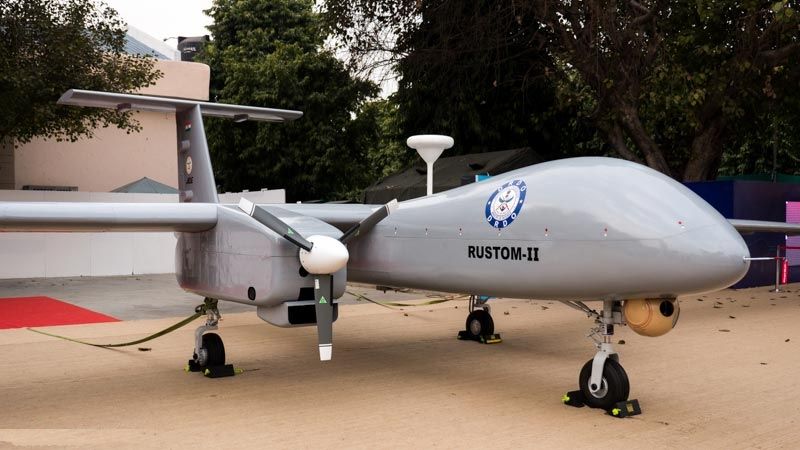 Regarding the armed UAV that Armenia is planning to buy, Indian media speculated that the drone in question is Rustom-ll (Warrior-2). Rustom-ll is a domestically made medium altitude long endurance (MALE) class unmanned reconnaissance aircraft developed by the Defence Research & Development Organization (DRDO) research institute. The Rustom-ll prototype began its maiden flight on February 25, 2018, and was introduced to the public at the 2019 Aero India event. The Rustom-ll adopts a conventional aircraft design, employing two engines under the tall model main wing and the T model tail fin.As propulsion, the Rustom-ll adopts two Russian-made NPO Saturn 36MT turboprop engines, each with a power of 100 hp.The maximum speed is about 225 km / h with a flying height of up to 10,668 m. Rustom-ll can be airborne for 16 hours and will be increased again to 24 hours. The UAV will be armed as well.