Ares Shipyard Presents its OPV solution at NAVDEX
Antalya-based ARES Shipyard has long-standing relations with regional countries. The Shipyard presents its ARES 51 OPV (Offshore Patrol Vehicle) solution for the United Arab Emirates. The OPV, with 51 m in length, 9,5 m beam, and 2.1 m draught, is powered by four diesel engines. The OPV, made with steel and aluminium, reaches 29 + knots.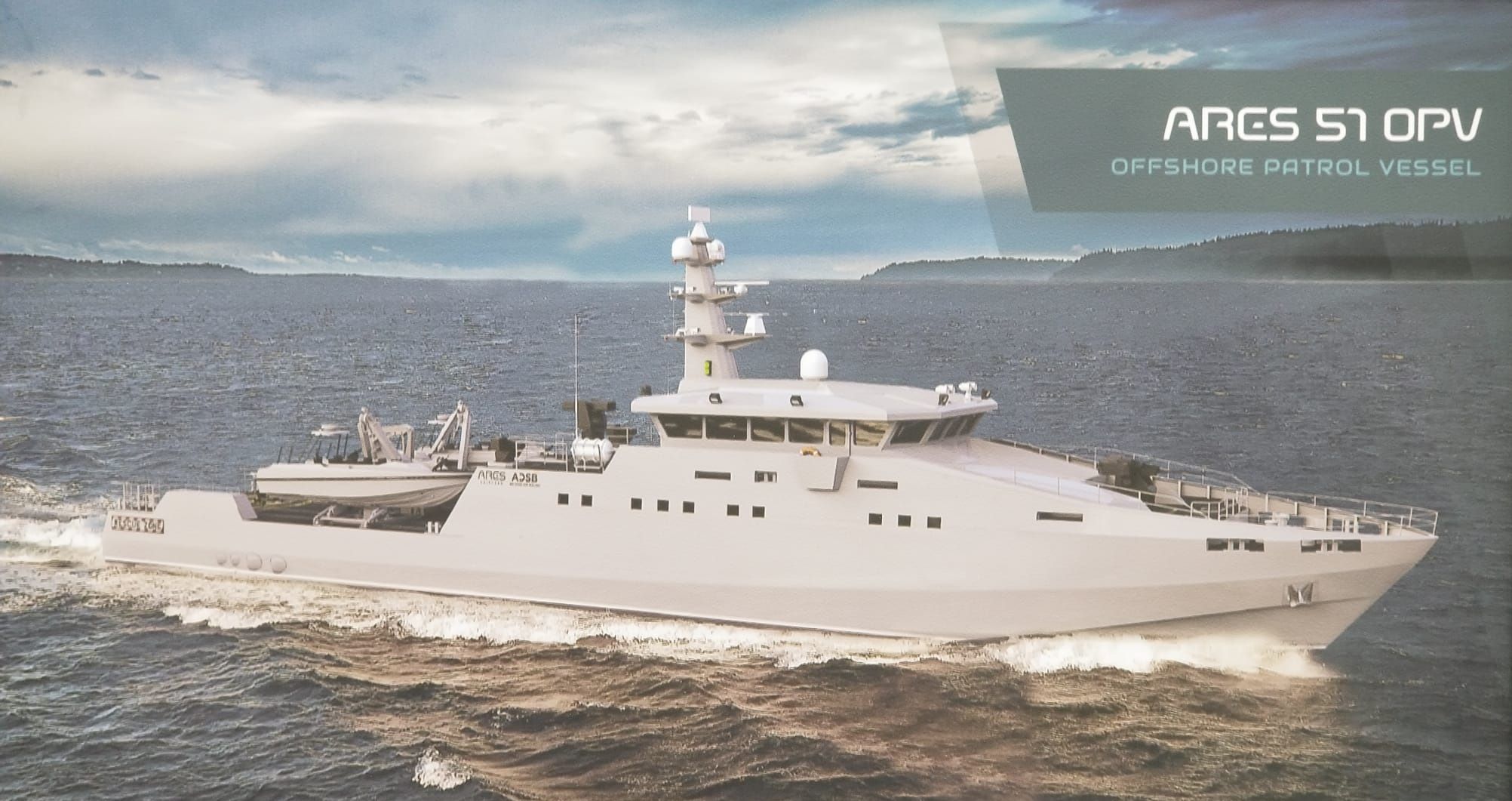 The OPV will have two fast operation crafts and a VTOL Unmanned Aerial Vehicle to extend the communication and surveillance range.