ARES displayed ULAQ's electronic attack version
Ares Shipyard and Meteksan have joined forces to develop unmanned surface vehicles. The displayed AUSV had an electronic attack suite designed to jam.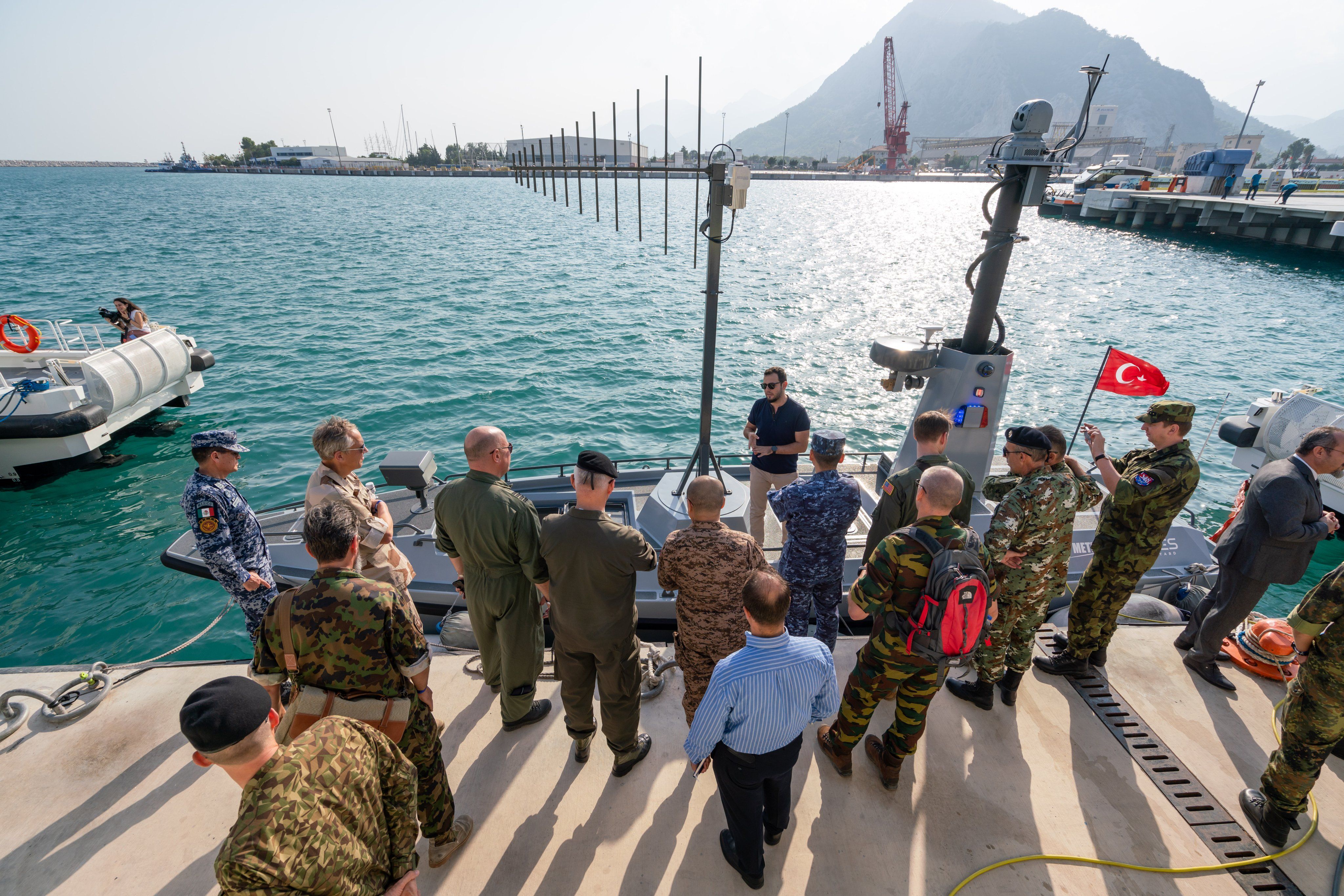 Electronic warfare is one of the biggest issues for unmanned systems. Electronic noise, created by systems in the environment, directly affects the mission efficiency of the vessels. Adding EW capability reduces the vulnerability of all kinds of unmanned systems because these vessels reach self-protection capability and electronically create safe areas for operation. Electronic warfare capacity can also be used for radar jamming. Thus the platform can infiltrate the enemy lines without being detected. The autonomous capability of the ULAQ also provides other operational advantages. The jamming capacity of the vessel will offer the conduct of electronic warfare operations also in the behind the enemy lines as well as in furthermost areas in the sea. EW antennas can also be deployed for signal intelligence (SIGINT) to gather intelligence and detect required signals for the EW library about the enemy for future reference.