Alpagut Unveiled at Saha Expo
Alpagut is developed within joint efforts of STM and Roketsan. The system is a smart loitering munition solution to provide a cost-effective alternative to missiles. The unveiling ceremony was held at SAHA Expo, and many Turkish officials also attended the event.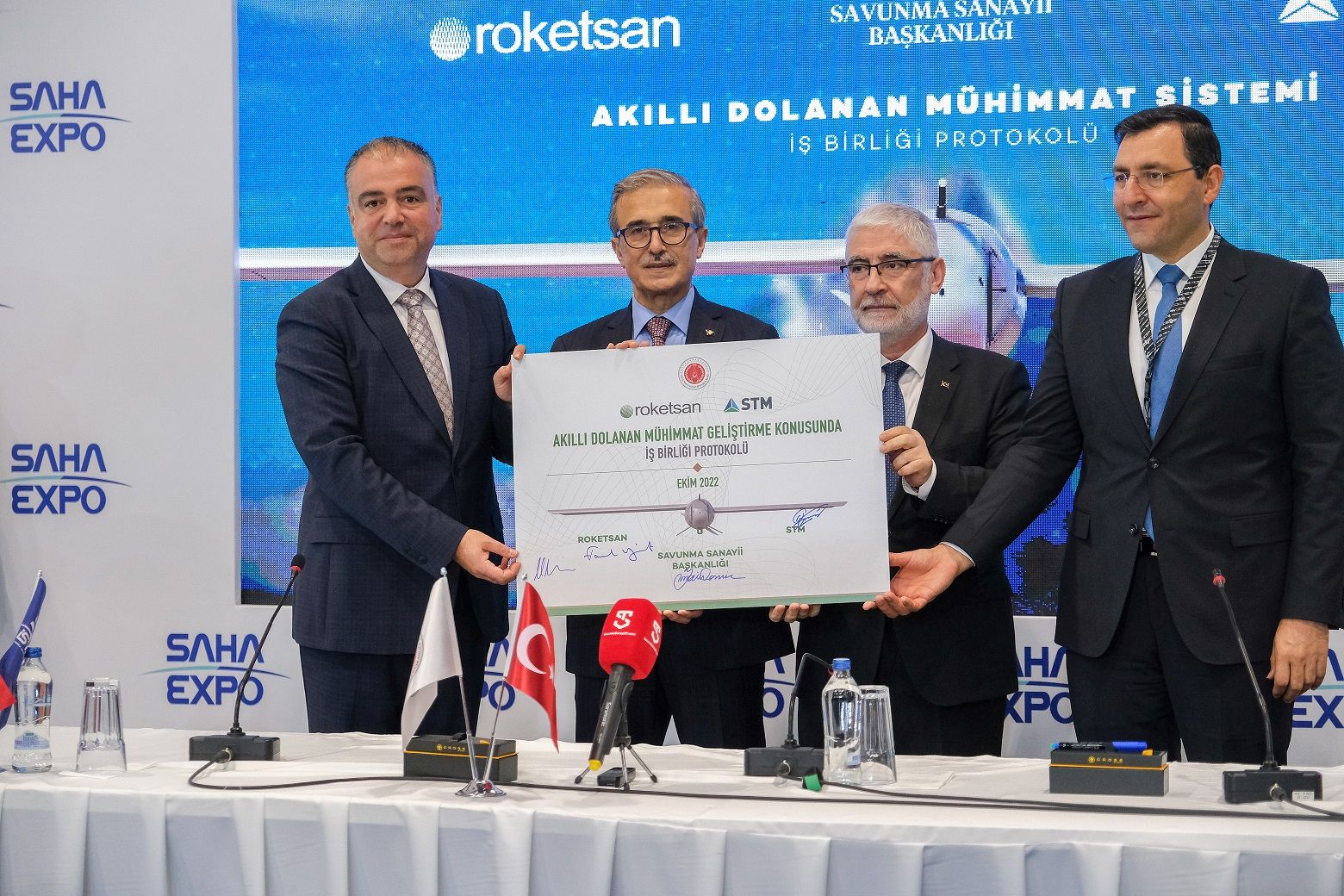 The system is planned to conduct operations in 60 kilometres operational radius and have 60 minutes of endurance. Alpagut has an autonomous infrastructure for target detection. The system will be equipped with a two-mod seeker and resistant to jamming.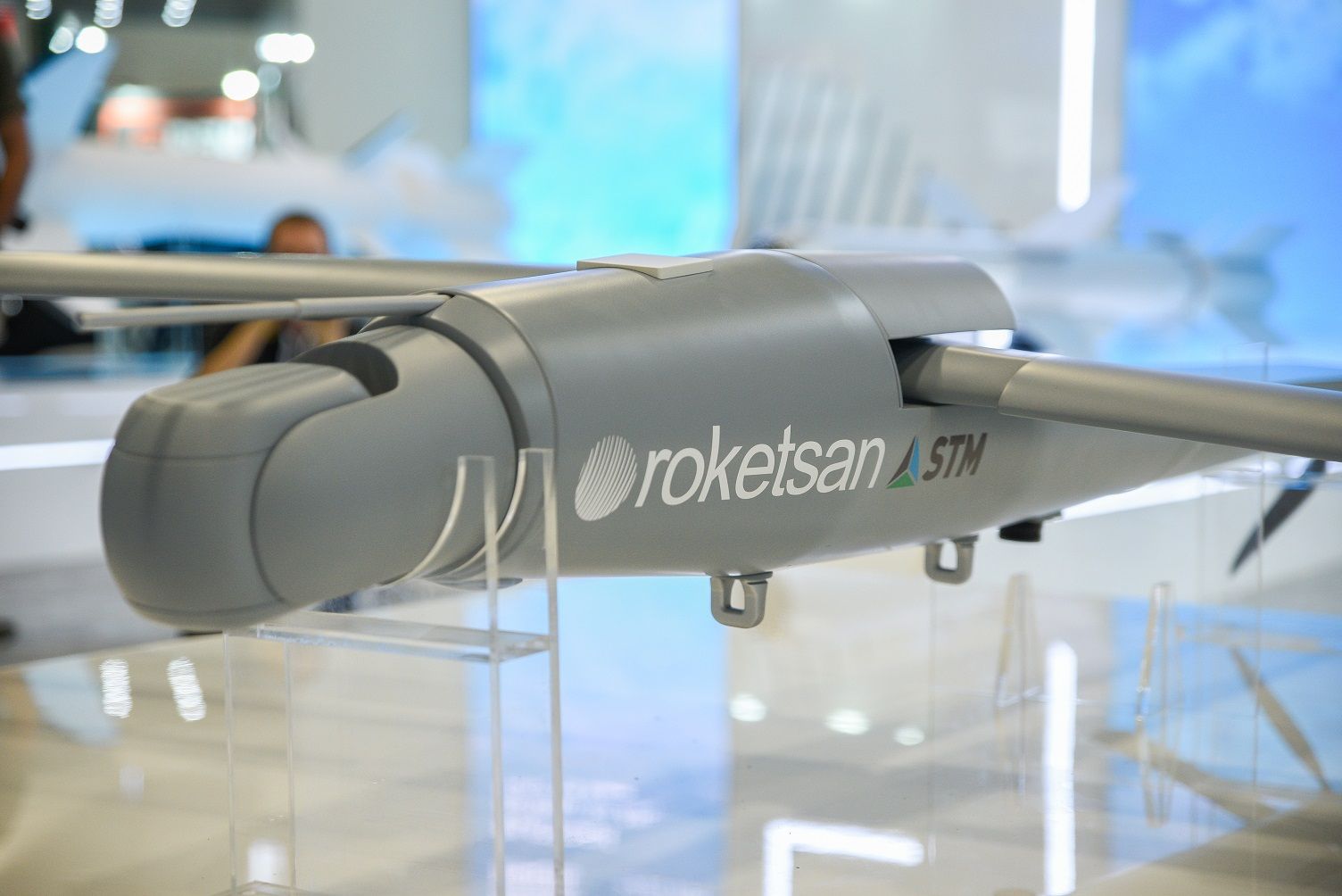 The warhead of munition is 11 kilograms of blast fragmentation with the impact or proximity fuse. The system weighs 45 kilograms. Loitering munition also offers fire-and-forget capability. The most significant feature of the Alpagut is launch capability from aircraft, UAVs, naval vessels or unmanned ground vehicles.
The effectiveness and importance of intelligent loitering munitions have been increasing in recent years with the wars and conflicts in different geographies. Especially significant experience has been gained in this direction in Ukraine recently.