Akıncı Conducts Weapon Test with CATS
Akıncı unmanned aerial system has passed another milestone. During the trial, the aircraft carried out weapon release. ASELSAN LGK (Laser Guidance Kit) hits the test target with the illumination of CATS, which the same company developed. This way, the UAV completed a ground attack task with a domestic imaging system and guidance kit.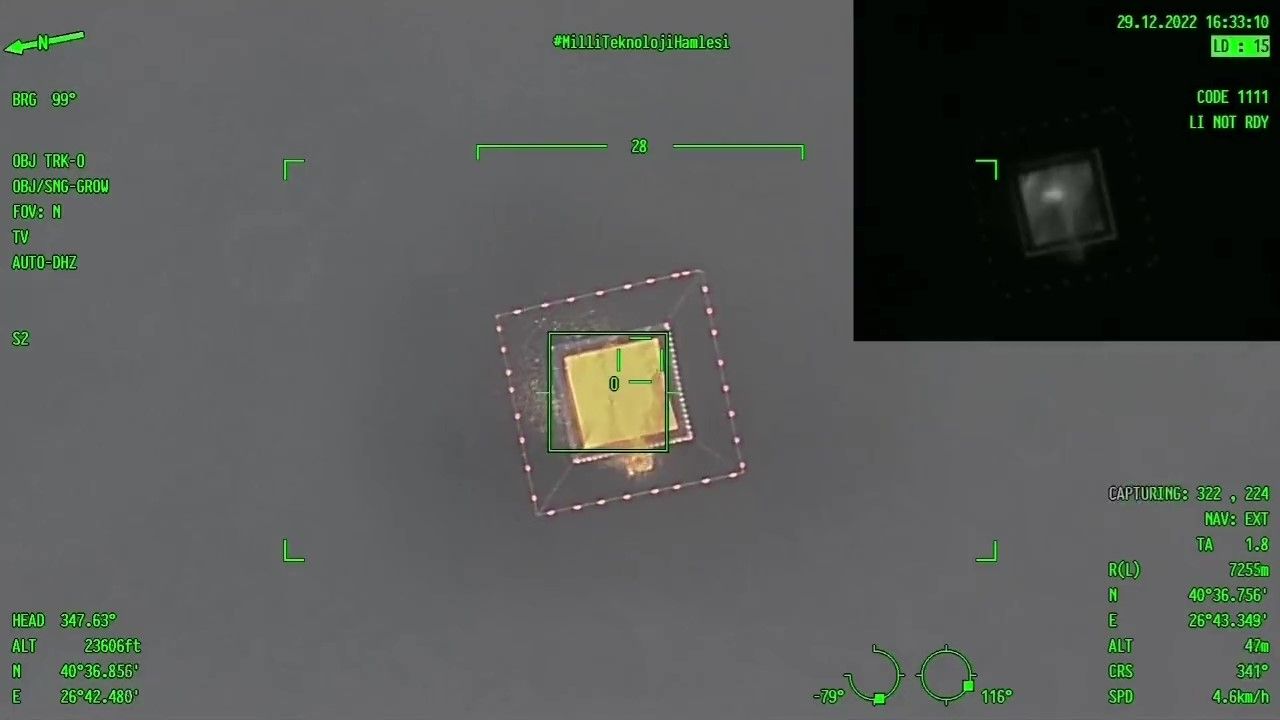 Turkiye faced a Canadian embargo on procuring electro-optical components used in UAVs. Following the embargo step from the supplier country, the route immediately changed to a domestic solution, and ASELSAN product CATS was integrated into the aircraft. Domestic component preference is an essential issue that strengthens Turkey's hand in terms of its use and exports.