Airbus Delivers First Naval Combat Version of H225M to Brazil
The navy received the first Super Cougar in the AH-15B version. With the ability to launch Exocet missiles, this is the 12th H-225M aircraft to be incorporated into the Brazilian navy. The helicopter is fitted with Thales Chlio electro-optic turret and EWS IDAS-3 countermeasures system, a Telephonics AN/APS-143(V3) Ocean Eye surveillance radar with synthetic aperture radar (SAR) and inverse SAR (ISAR) capability.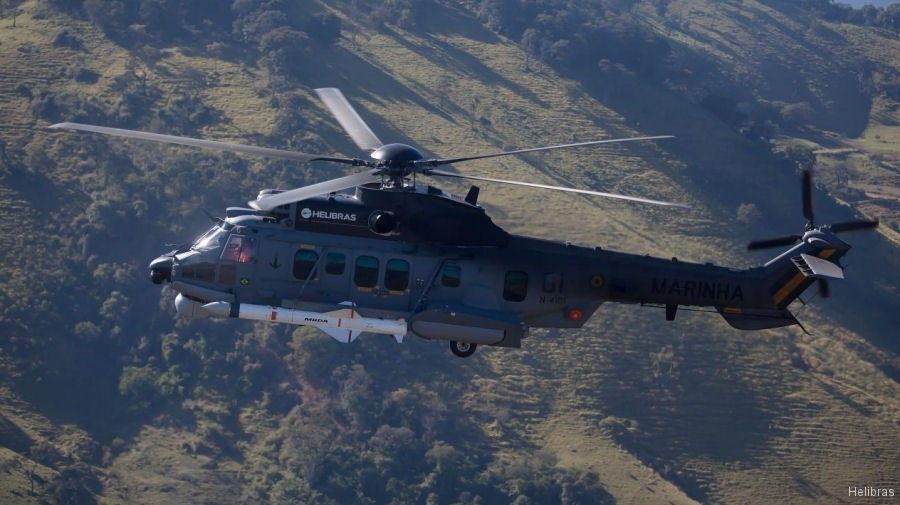 The missile-carrying helicopters for Brazil are part of a major contract that was signed in 2008 covering 50 Helibras-assembled H225Ms—locally designated H-15—in a variety of configurations for service with Brazil's army, navy, and air force. The total number of deliveries from this order has reached 39. The navy is taking 16, comprising eight UH-15 utility, three UH-15As outfitted for search and rescue, and five AH-15Bs in maritime combat configuration.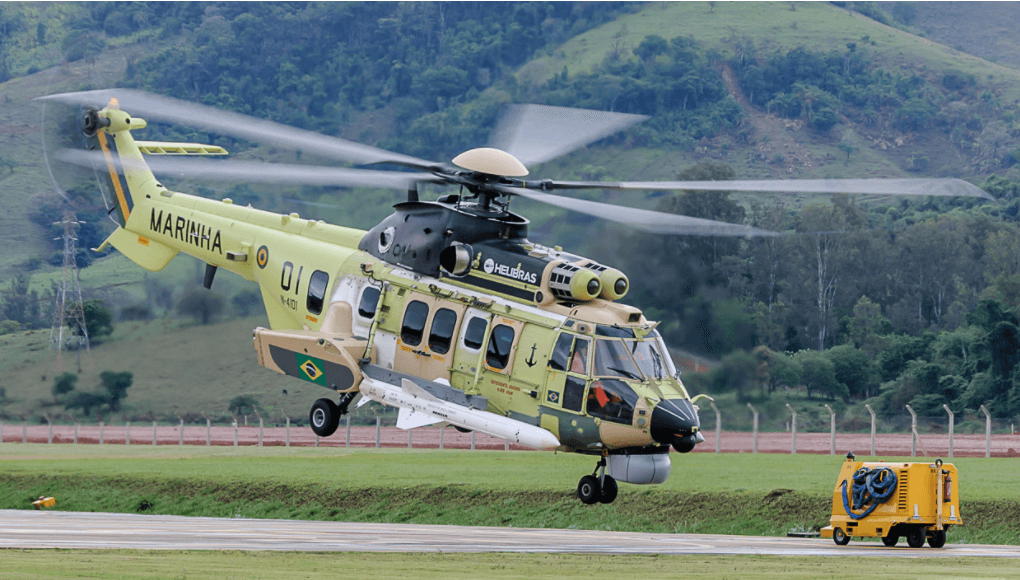 Giving the helicopter a long-range attack capability against large vessels is the MBDA AM39 Exocet Block 2 Mod 2 anti-ship missile, of which two can be carried. An Exocet may be carried by the naval Caracal in an alternate form, with an in-flight refuelling probe located on the aircraft's starboard side.
The last stage of the firing campaign with the Exocet AM39 B2M2 missiles was successfully carried out last June, representing a major milestone in the programme, leading to qualification and delivery.