105 Delegations from 63 Countries are Expected to IDEF
The Ministry Defence, the Ministry of Internal Affairs and their affiliates, and Defence Industries' Presidency have sent invitation letters to foreign countries. The participation of 105 delegations from 63 countries is expected. 24 Ministers declare that they will participate in IDEF 21. On the other hand, seven Chiefs of General Staff and Deputy Chief of Staff, 20 Force Commanders, five General Director of Police and high-level officials at the Undersecretary level will attend the event.
This year the 4th hall will be opened to the service of the participants to exhibit the products. The construction of Interview Offices has been completed as of today.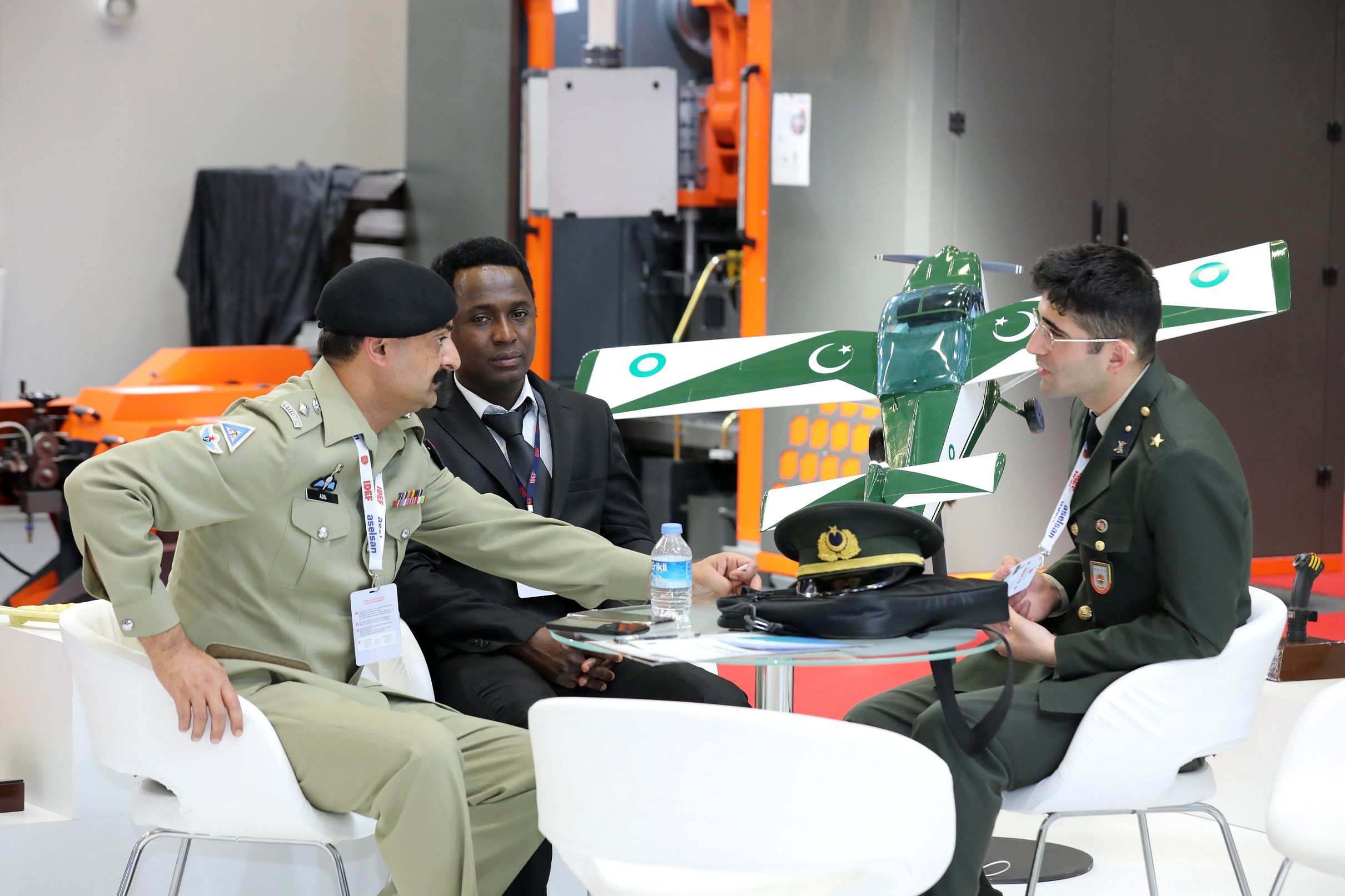 Within the scope of the COVID-19 measures, all measures are taken following the procedures and principles. Cooperation and contract signing ceremonies are also planned. MİLGEM will also be promoted in line with port activities.
Within the framework of Pandemic Measures, TÜYAP has received the TSE COVID-19 Safe Service Certificate. Within the framework of Covid measures, the HES code control and fire measurement of everyone who comes to the fairground is carried out before entering the area. Necessary changes are made in the ventilation system to continuously transfer fresh air to the exhibition area from outside to inside. Common areas are prepared per the social distance rule. The necessary precautions in these areas are kept at the highest level.

In line with the pandemic measures, only defence industry professionals will be accepted as visitors to the fair, depending on the restrictions on the number of people who can be in the fair area at the same time.
As in the previous IDEF fairs, the first day, designed as a protocol day, will be closed to visitors. Visitors will only visit the fair on the day they choose when submitting their preliminary requests. This application has been planned for the participants in a similar way. They will make the appointment of the people who will be in the field for each day in advance.