"Call of Duty" from ASELSAN
ASELSAN Chairman of the Board of Directors, President and CEO, Prof. Dr Haluk Görgün, talked about "Next Big Move to Türkiye ". Görgün said, "We have a promise which goes beyond recruiting only qualified human resources who moved abroad or who are working there. We want our colleagues to return to their country and family. We also want them to share their global experience with their teammates. We want them to take part in critical missions that will carry Turkey to the upper leagues.
We do not expect them to return and start from scratch. On the contrary, we provide a new opportunity to carry ASELSAN both on cultural and business discipline on a higher level. We listen to them, and we get more prominent with them. We develop new ideas together. We call them a big wave in our sea, not a drop in the ocean, by providing a flexible and agile working environment.
ASELSAN is now a world brand. Our work, our products have already crossed borders. There are many bigger, surprising projects and developments for the coming years. We want to write this story with you. It is excellent to be side by side on this journey, to witness this transformation. Come and use your talent and experience for this pride that spreads from your country to the world. "
The release calls interested talents to visit the https://nextbigmovetoturkiye.aselsan.com.tr/ website.
According to information obtained from the website ASELSAN aims to reach and inform talented people about projects, innovations and capabilities at ASELSAN as well as R&D projects going on in Turkey where they can implement their educational background and pursue their professional experience. In order to support the project, promotional activities had been carried out by going to Silicon Valley in the United States twice in 2006.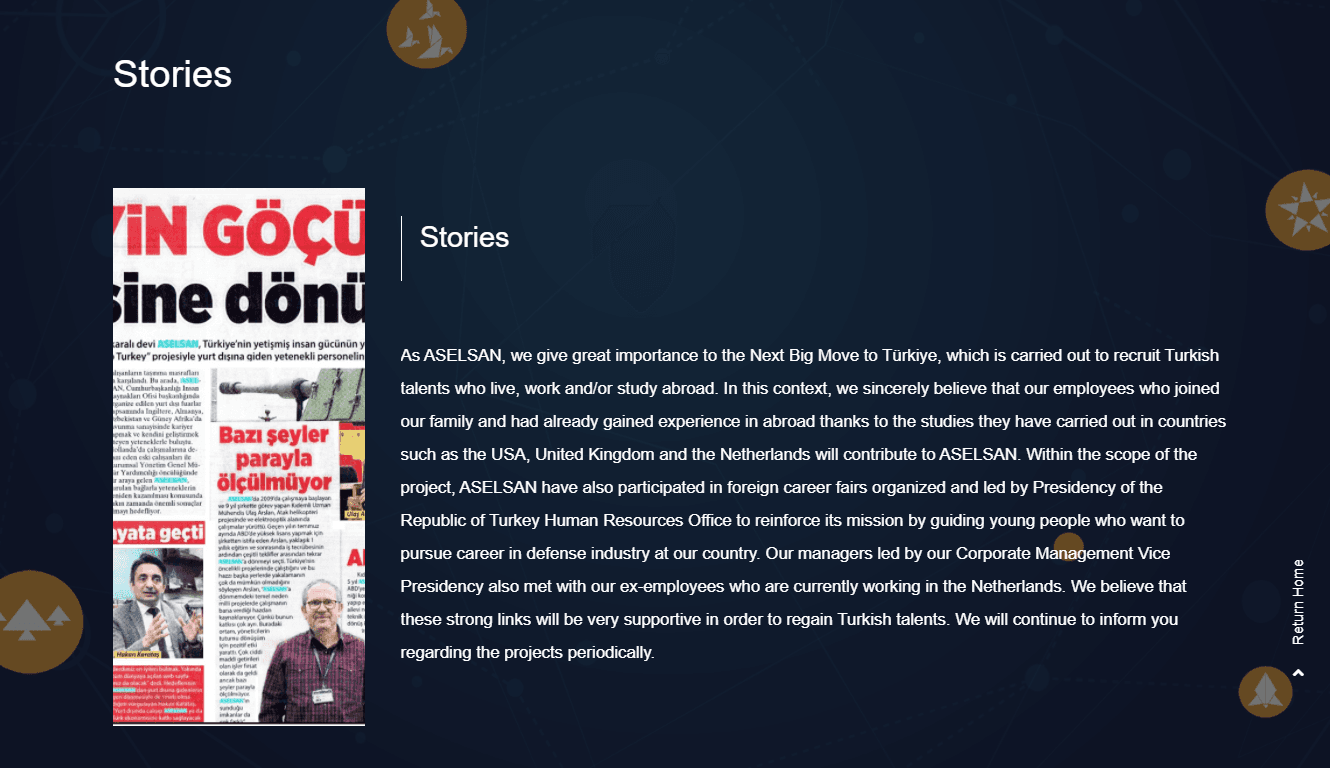 The website states that ASELSAN makes this call especially for talents "who had already gained experience in abroad thanks to the studies they have carried out in countries such as the USA, United Kingdom and the Netherlands."
The site says, "Our managers led by our Corporate Management Vice Presidency also met with our ex-employees who are currently working in the Netherlands. We believe that these strong links will be very supportive in order to regain Turkish talents."